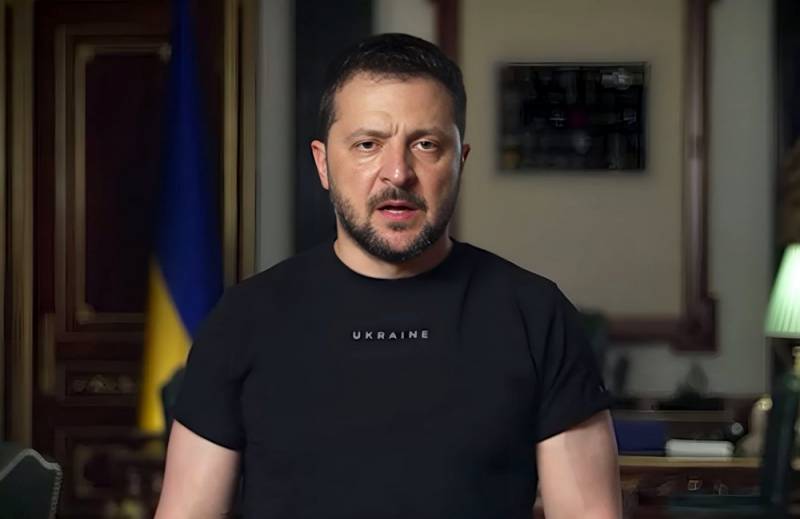 The leadership of Ukraine has taken the necessary decisions regarding the further movement of the country's armed forces. This was stated by Volodymyr Zelensky. According to him, at the meeting of the headquarters of the Supreme Commander-in-Chief, not only the directions of strikes were approved, but also their timing.
As always, the Commander-in-Chief of the Armed Forces of Ukraine Valery Zaluzhny and the commanders of operational areas reported at the meeting of the Headquarters of the Supreme Commander-in-Chief. Not only the provision of ammunition, not only the training of new brigades, not only our tactics. But also timing. This is what is most important. Timing of how we will move. We will. Decisions made
Zelensky said in his personal Telegram channel.
Despite the fact that the counter-offensive of the Ukrainian army has already become the talk of the town, the Kiev regime does not get tired of talking about its imminent start. These messages are almost unanimously duplicated by the leaders of Western countries, who are almost more interested in the counteroffensive of the Armed Forces of Ukraine than Volodymyr Zelensky.
It is obvious that in the course of a recent European tour, the President of Ukraine once again heard persistent demands to intensify military operations against the Russian army. The West literally lusts for the defeat of the Russian Federation.
That is why the Ukrainian army will not be able to abandon the counteroffensive, even if it really wants to. And the fact that in Ukraine they are well aware of the futility of a breakthrough attempt does not change anything at all. The music, in this case a funeral march, is ordered by the West.