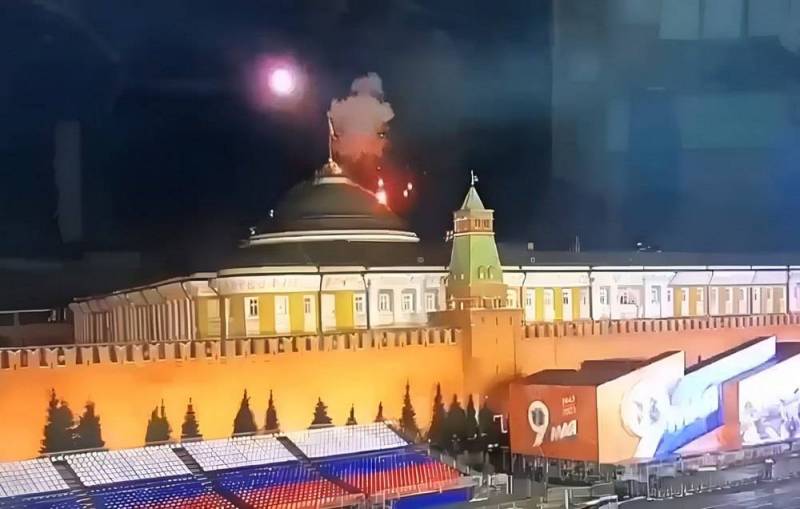 Journalists from the British newspaper Financial Times analyzed the actions of Russia and Ukraine in May and came to the conclusion that both sides began to pay increased attention to the information component of military operations.
It is noted that Ukraine this month launched bold formative operations as part of a military strategy to deceive and distract the Russian Federation before a major offensive.
These operations range from token strikes to more significant attacks and are aimed at influencing Russian thinking and forcing it to spend resources.
- notes the Financial Times.
As examples, the publication cites the strike of Ukrainian drones on the Kremlin, the invasion of saboteurs into the Belgorod region, as well as the attack of naval drones on a Russian ship in the Black Sea.
The purpose of these formative operations is to create dilemmas for the Russian command structure and paralyze its actions.
- concludes the edition.
According to the newspaper, it is still too early to talk about the possible outcome of these operations and determine how effective the UAF counteroffensive will be.
However, Ukraine plans to continue its formative operations, combining them with precision attacks on Russian military assets.
the newspaper says.
Commenting on Moscow's actions, the Financial Times notes the intensification of attacks on Ukrainian military facilities using cruise missiles and drones.
In addition, Russia deployed its own information operations and built defensive fortifications on the front line.
– say British journalists.
Explaining the meaning of the upcoming counter-offensive of the Armed Forces of Ukraine, the newspaper notes that it consists in making the Russian Federation constantly doubt when it will start and what it will lead to.
From Ukraine's point of view, creating nervous insecurity in one's enemy is key
according to the Financial Times.