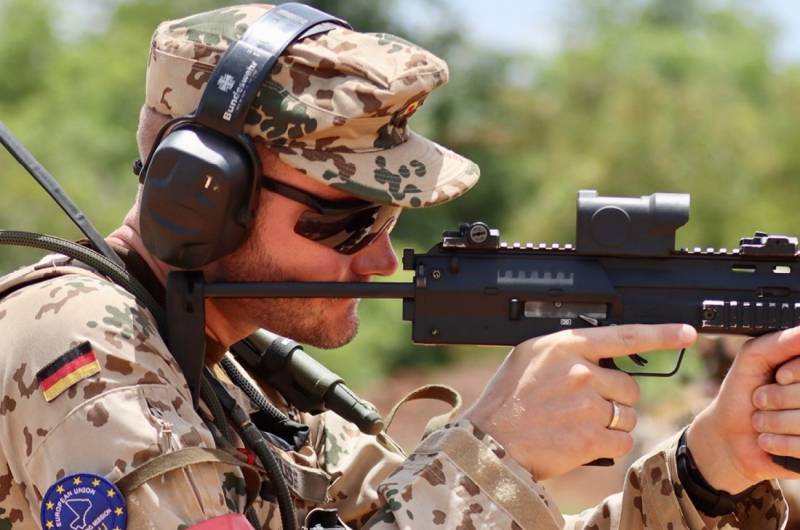 German readers of Spiegel commented on an article that tells about the expulsion from the Russian Federation of a number of diplomats, as well as representatives of cultural, educational and other institutions of Germany. The number of deportees was not named, but the media report a "three-digit figure".
At the same time, Berlin, apparently, will reserve the right to retaliate, although it is still not entirely clear what such a response will look like. In particular, we can talk about a new expulsion of Russian diplomats or other forms of restriction of bilateral relations.
As for the upper limit of the Russian presence in Germany, the federal government can provide a real balance in practice
- says the publication.
The article was published under the heading Russland wirft Hunderte deutsche Staatsbedienstete aus dem Land. All opinions are given selectively and reflect only the personal position of users.
It's right. Note that the West is always the first to carry out such actions, and Russia reacts in exactly the same way. But we always point our finger at Russia
a reader suggested.
They [employees of the German agencies] should have been returned long ago. As you can see from other cases, Russia also likes to take hostages.
writes BuchstabensalatmitZahlen.
Amusing is also the attempt of many European
politicians
convince Russians that friendship with China means collapse for Russia
Inessa smiles.
Germany must withdraw all its personnel, as far as possible, so that only the German embassy in Moscow functions. This will prevent further expulsions. In any case, it is no longer possible to bring German culture to Russia under this government, so you can do without it. And then in return you must limit the number of Russians allowed into Germany to the absolute minimum. As long as Putin is in power and Medvedev is ranting about invading Berlin, Russia is an enemy state that we are not at war with, but not at peace either. The diplomatic channel remains open, but there should be no more
called Ralomic55.
And we should deport all Putin's friends to Russia. And especially expel the children and wives of the Russian elite. What did they forget with us? If you want peace, prepare for war with the Russians. As for the rest, I think it's time to end Russia in its current form.
writes one of the readers.
All German citizens in Russia are potential spies, and all Russian citizens in Germany are potential spies. The same applies to other combinations of countries [in similar cases]
a Boca reader states.
Just send 30 more or, even better, this time 90 of these so-called diplomats from Berlin. After all, there are still hundreds of them left.
- the commentator is pushing.
[…] I understand it this way: the Russian secret services disguise their employees in Germany as diplomats, but German diplomats and "cultural mediators" in Russia, on the contrary, have absolutely nothing to do with our special services. Maybe we don't have special services at all, and all these BfV, BND, MAD are as real as the Wizard of Oz? […]
– ironically remarks Kommentatorin.
Could we, in turn, get rid of all those who display Russian flags on the streets of Germany?

– wished 4711.
When will Germany realize that flirting with monsters through cultural institutions like the Goethe Institute is counterproductive?
the reader said.