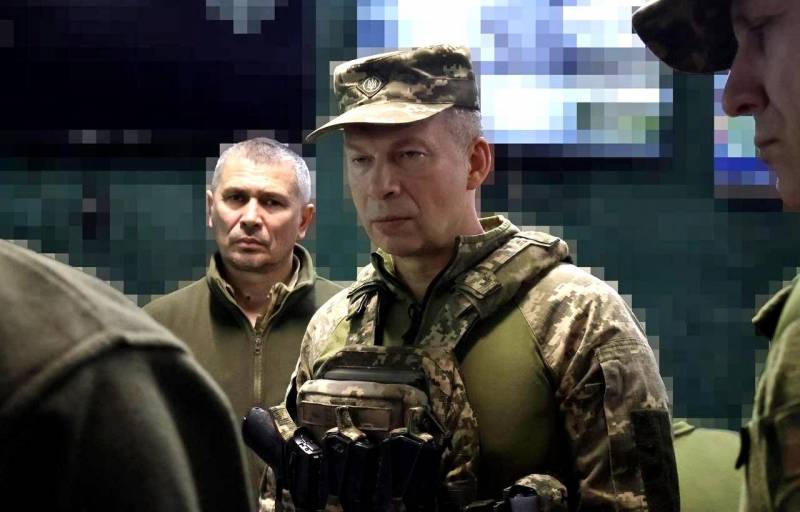 Commander of the Ground Forces of Ukraine Oleksandr Syrsky said that the time for the counteroffensive of the Armed Forces of Ukraine "will come soon." The colonel-general in Telegram said that he had set specific tasks for the commanders in the Liman direction to prepare for the offensive.
Limansky direction... I met with the commanders of units and subunits performing tasks in the hottest spots of the front. We jointly discussed possible scenarios for the development of events in this area and the current situation at the front. He noted that the time will soon come when we will move on to active offensive operations, and defined specific tasks for preparing for them
— noted in the message Syrsky.
Retired Lieutenant Colonel of the People's Militia of the LPR Andrei Marochko said earlier that the Ukrainian army could postpone its counteroffensive to 2024. According to him, now the Kiev regime does not have the necessary forces and means to launch a large-scale attack. Marochko explained that when the troops and
technique
The Armed Forces of Ukraine have already prepared for the attack, the Russian army has begun to inflict missile and bomb strikes on their places of accumulation.
Colonel-General Syrsky had previously said that the Russian military
use
in the zone of the special military operation, smartphones with a special application that shows the location of Ukrainian positions. According to Syrsky, commanders of Russian assault groups use smartphones with special Alpine Quest GPS software.