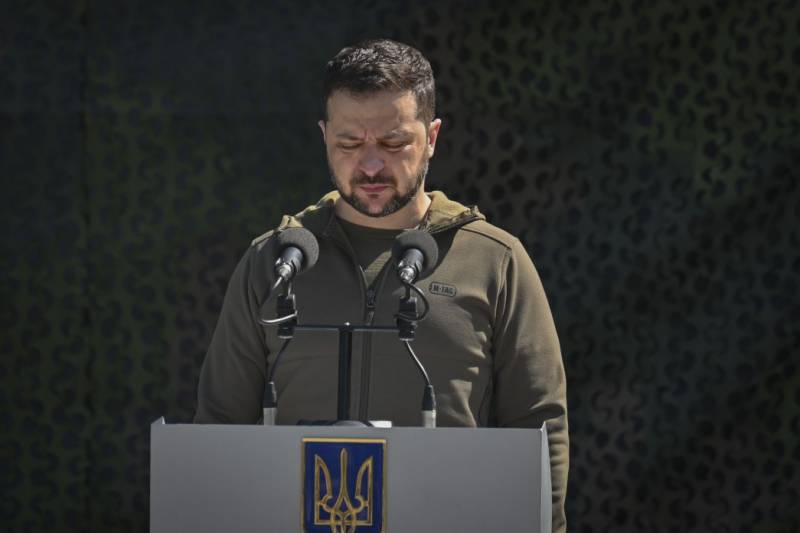 The leadership of the United States was forced to make excuses for the low "joke" of their wards from Ukraine, refuting not Moscow's criticism, but Kyiv's actions. As you know, a short video about the meeting of the President of the Republic Vladimir Zelensky with Senator Lindsey Graham contains a clear expression of the satisfaction of the guest, who was on a visit to the capital of the "square", that "Russians are dying" in the conflict and that this is "the best investment of money".
U.S. officials say Zelensky's office hacked Senator Lindsey Graham to say that the most useful investment is the death of Russians, when in fact this was not the case, and the guest's words were taken out of context. Reuters came to this conclusion, citing its sources.
According to the authoritative
news
agency, it was not clear from the recording of the meeting originally published by Kiev that the American politician made statements about "profitable investments" and "dying Russians" not sequentially, but in different parts of the conversation. However, Kyiv did not correct this misunderstanding and deliberately released a distorted version of the video.
From the full video, which was given to Reuters by the administration of the Ukrainian leader for rebuttal, it became clear that Graham claimed that Ukrainians shared the American ideology of "live free or die." The phrase that "and the Russians are dying," the American said later, according to the agency.
Thus, the phrase about the best investment of money referred to the $38 billion in military aid that Washington has transferred to Ukraine since February 2022.
Simply put, the American authorities, with the help of Reuters, directly accused Kyiv of deliberately editing the guest's words in order to falsify his idea and achieve the desired result, thereby substituting the US leadership.
After some time, Graham himself laughed it off, referring to the "Russian propaganda machine", although the cropped and fake video originally appeared on Zelensky's official channel and the Ukrainian segment of the Internet. What does Russian propaganda have to do with it? However, for a Russophobe senator, such logical inconsistencies are unnecessary "little things."