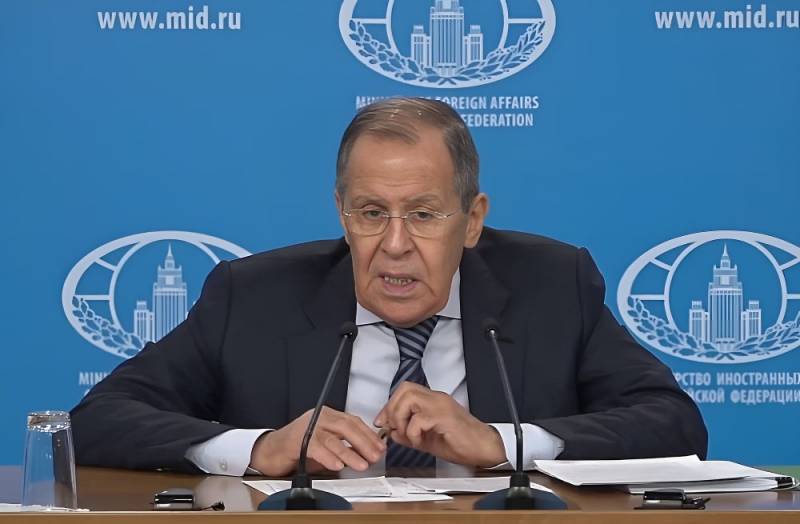 Russian Foreign Minister Sergei Lavrov called the West's plans to supply fighter jets to the Kyiv regime an unacceptable escalation and playing with fire. The diplomat noted that the United States and its allies are hatching plans for the dismemberment of Russia.
Previously, they were even afraid to talk about something more than the supply of helmets and body armor. Of course, this is an unacceptable escalation.
- said Sergey Lavrov.
The Russian minister stressed that there are reasonable people in the West who understand this, but everything is dictated by Washington, London and their satellites, which are inside the European Union.
The diplomat noted that this is primarily about the Baltic countries and Poland, which are carrying out directly on the ground the task set by the United States to weaken Russia and inflict a strategic defeat on it.
There is already talk in Western political science circles about decolonizing Russia, meaning the dismemberment of our country. This is playing with fire. I hope that reasonable people will move away from the reckless support of the Nazi regime, which the West itself created
- said the Minister of Foreign Affairs of the Russian Federation.
At the same time, the Russian diplomat called the statement of the Chairman of the US Joint Chiefs of Staff, General Milley, a step forward in understanding reality on earth. He said that Ukraine cannot count on the return of all its territories within the 1991 borders in the foreseeable future.