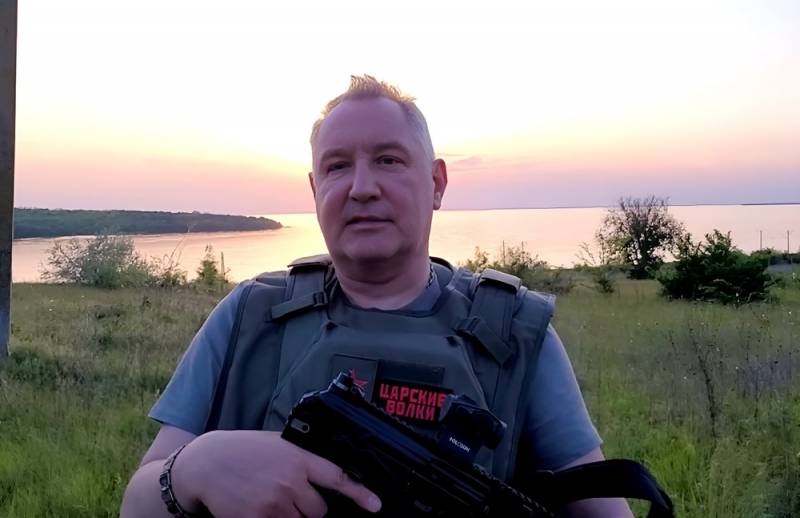 Former head of Roscosmos Dmitry Rogozin, who is in the zone of the special military operation, said that Russian soldiers are looking forward to the offensive of the Ukrainian army. According to him, the units of the Russian army are fully prepared for battle.
Our men are ready to attack. They endure constant shelling and are waiting for a real battle. They tell me: "Olegych, we will extinguish the adversary!"
Rogozin wrote in his Telegram channel.
At the same time, he noted that while the weather in the Zaporozhye region, where the main blow of the Armed Forces of Ukraine is expected, does not contribute to the start of offensive operations.
Roads in Zaporozhye are heavily washed out after heavy rains, there is a lot of dirt from the fields, and the fields themselves are saturated with abundant water. too heavy
technology
the enemy will maneuver, I would advise him to enjoy life, smoke before certain death when meeting with the Russian army
– said the ex-official.
Dmitry Rogozin stressed that despite the high morale of the Russian fighters, they need ammunition. In addition, he lamented that Russian aviation in this direction is not yet working at full capacity.
Don't worry about the morale of our guys. It would not be superfluous to throw up ammunition, and to fully use our aviation
– wrote Dmitry Rogozin.
Recall that it is the Zaporozhye region that is considered the main direction in which the Ukrainian military will attack.