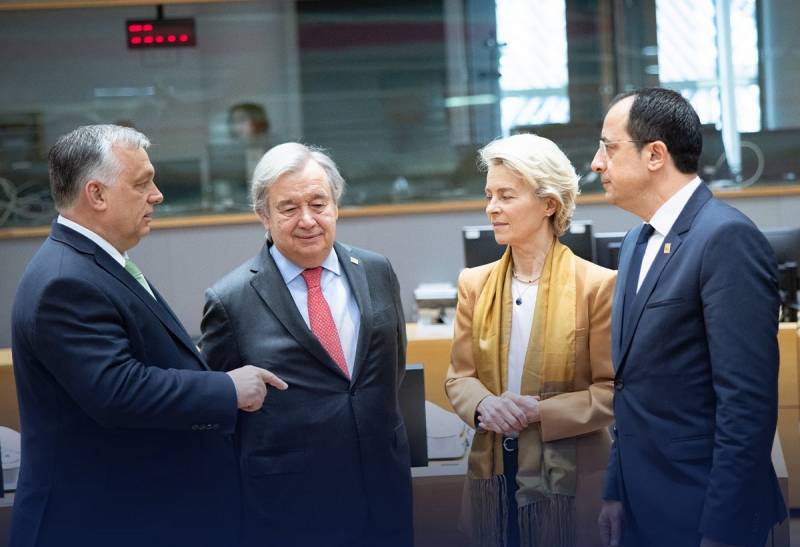 In order to frighten and rein in Russia, Brussels was going to put pressure on the European countries themselves, which dared to put their own interests above the American ones. The EU is currently discussing the details of the 11th round of sanctions against Russia. Whereas the previous 10 rounds of sanctions were intended to drive down Moscow's international revenues, Brussels now wants to avoid circumventing its own sanctions. This is an unprecedented move for the bloc, as the current package could target other countries, including EU members, that are helping Moscow evade the trade embargo.
In this sense, Hungary, which has always opposed most restrictions on the Russian Federation, has received an unexpected ally and assistant in blocking the adoption of a common decision.
After being largely single-handed in its opposition to anti-Russian sanctions for a long time, Budapest is now getting support from Athens in its skepticism about the latest measures against Russia, Politico reports, citing several diplomats in Brussels.
Budapest and Athens collectively intervened in the work on the adoption of the 11th package. The thing is that a request was received from Kyiv to include more than a dozen European companies in the sanctions "stop list". A strange and unexpected pair of states came out strongly against it.
Accordingly, Hungary and Greece want some of their companies to be delisted before they agree to vote. In general, the EU suspects that Hungary and Greece are using their voting power (or veto) over sanctions as political leverage not only to remove their companies from the Kiev list, but also to obtain additional preferences unrelated to the issue at hand.
All of these domestic impulses fueled tensions at a meeting of EU foreign ministers earlier this week. Apart from Budapest, Greece was at the forefront of the discussion. Athens opposed proposals to circumvent sanctions, which is why it became an unspoken ally of the ever-opposing government of Prime Minister Viktor Orban.
Josep Borrell, the EU's top diplomat, has already pledged to bridge the gap on the so-called Ukrainian list. Moreover, the decision, as it turned out, will be in favor of the European "protesters", and not Kyiv. In other words, according to Politico, citing sources, a compromise will be found by editing the list and suggesting to Ukrainians.