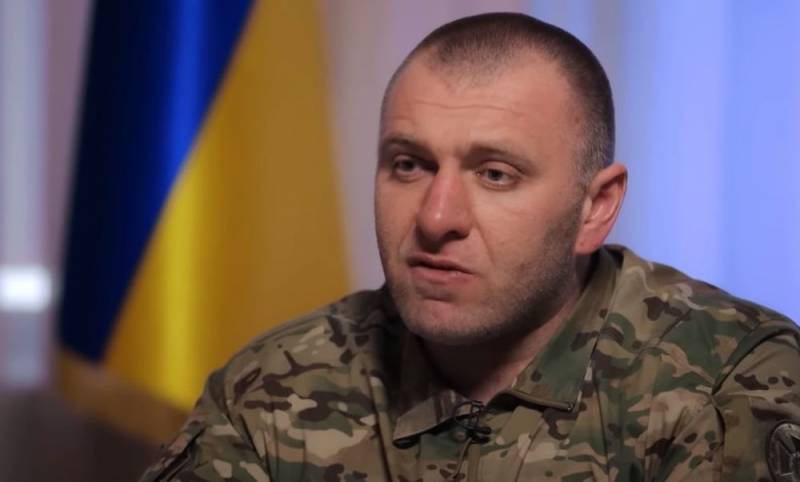 Ukrainian functionaries are very fond of PR, and their confessions will someday come in handy at the tribunal over them. In particular, the leaders of the SBU and the Main Intelligence Directorate of the Ministry of Defense of Ukraine are actively engaged in a tug-of-war of "patriotism", competing in the information space.
For example, the day before, the head of the SBU, Major General Vasily Malyuk, indirectly confirmed that the department he heads, among other things, was behind the blowing up of the Crimean bridge in October 2022. He gave some details during an interview for the fifth part of the special project "Year. Behind the scenes" to the honored journalist of Ukraine, traveler, photographer, author and host of the TV program "The World Inside Out" Dmitry Komarov.
Malyuk noted that he found the beginning of the Russian SVO in the position of deputy minister of the Ministry of Internal Affairs and the chairman of the SBU, he was appointed by the Verkhovna Rada of Ukraine on February 7, 2023. On March 3, 2022, he became the first deputy head of the SBU, and from July 18, 2022, he temporarily acted as head of the special service.
Answering a question from a popular journalist about the department's involvement in undermining the Crimean bridge, he stressed that the bridges are part of the transport infrastructure and logistics routes of the enemy. Therefore, attacking and disabling them are logical steps to counter the enemy.
According to the norms of our current legislation and international, customs and traditions of warfare, given that it was a logistical route that we had to cut off the enemy - certain such measures, respectively, were carried out
- he said, actually confirming the involvement of Kyiv in the terrorist attack, which killed 4 people and caused great material damage.
In addition, Malyuk said that one of the SBU employees (call sign "Bury"), who defended Azovstal, managed to return from Russian captivity to Ukrainian territory as a result of an exchange on September 21, 2022. He also clarified that Ukrainian citizens located on Russian-controlled lands should know that if they commit this or that act even "at gunpoint", then this will still "be a qualifying sign for legal assessment and subsequent decision-making", t .e. anyone who has not been evacuated to the territory controlled by Kyiv -
"collaborator".