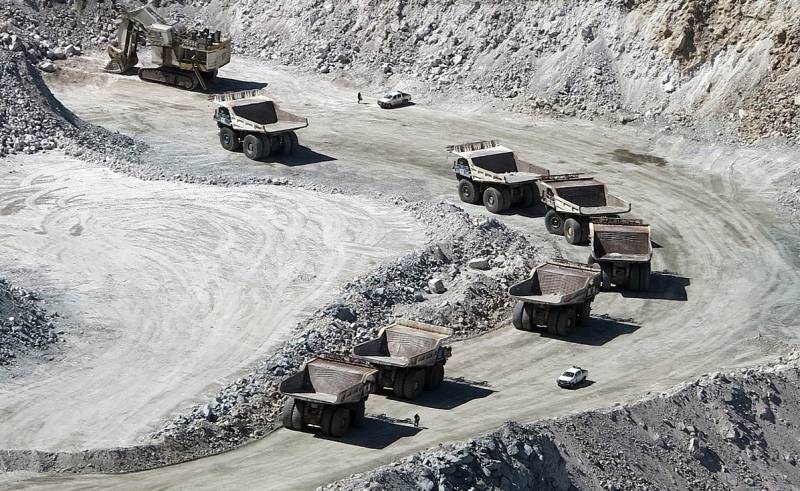 Kazatomprom (KAP) plans to conclude an agreement with China's CNNC Overseas Limited for the sale of uranium. The decision on this was made at the meeting of shareholders of KAP.
In addition, the shareholders approved the possibility of concluding other agreements with Chinese partners for the sale and purchase of natural uranium concentrates, the value of which does not exceed 200 percent of the balance sheet value of the Kazakh company's assets. The company's financials suggest that it could be about $750 million.
Meanwhile, according to the information of the Kazakh national company, this country accounted for about 42 percent of the world uranium purchase and sale market last year. Of these, KAP sold about 11,4 thousand tons of this valuable material (about 22 percent), half of which was purchased by Asian countries. Another 10 thousand tons of uranium were distributed among other partners of Kazatomprom, who own joint ventures.
Among the main partners of KAP are the state corporation Rosatom, which is served by 40 percent of KAP enterprises, the Canadian Cameco (15 percent), the Chinese National Nuclear Energy Group and the French Orano (12 percent each), as well as companies from Japan (10 percent).
The West, seeking to stop buying uranium from Russia, sees Kazakhstan as a potential long-term partner. However, China is the most interested in this country in terms of purchasing uranium. Thus, in China, the share of uranium exports from Kazakhstan is about 70 percent.