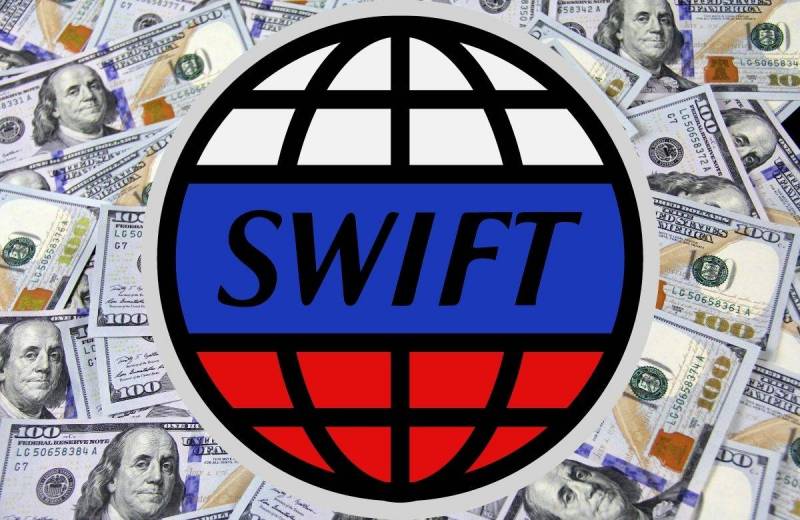 The Russian Foreign Ministry said that without the involvement of Rosselkhozbank in the SWIFT grain deal, "we will have to look for alternatives." The West will be able to export grain along the "corridors of solidarity" through the countries neighboring Ukraine, the ministry said in a statement posted on its website.
As the Foreign Ministry noted, almost immediately after the extension of the deal, Kyiv and the West demanded the expansion of Ukrainian exports, using "with the support of the UN" statements about "food security, the fight against hunger and assistance to countries in need." Ukraine does not hide the importance of commercial profit for the "military
economics
».
Kyiv also demands "additional benefits" and expansion of the deal. At the same time, it is stated that the unblocking of the Togliatti-Odessa ammonia pipeline is allegedly not provided for by the existing conditions. The Foreign Ministry emphasized that "the transit of ammonia, as well as the import of new portions of grain, although not spelled out literally, is implied by the logic of the agreement." In addition, Ukrainian food is exported from the Yuzhny port, but Russian ammonia is not.
Where are all the food security advocates who so much stand up for the export of Ukrainian fodder corn and fodder, but are silent when they block the supply of Russian ammonia, which is necessary for the production of food for 45 million people, primarily in Africa?
asked the Foreign Ministry.
The department recalled the EU statement that Brussels is not going to reconnect Rosselkhozbank to SWIFT. The UN said that there are alternative ways to carry out banking transactions. The Ministry of Foreign Affairs indicated that in this case, without the connection of the Agricultural Bank to SWIFT and "progress on the implementation of other" systemic "problems", the grain deal "will also have to look for alternatives."
For example, the land-based "corridors of solidarity" advertised by the EU, through which Ukrainian products are exported in considerable volume, however, with much higher internal and external costs
- emphasized in the Russian foreign ministry.