In Europe, fears began that Russia might respond to Washington's withdrawal from the Treaty on Intermediate-Range and Shorter-Range Missiles (INF Treaty) with an asymmetric step, namely, to return its military presence to Cuba.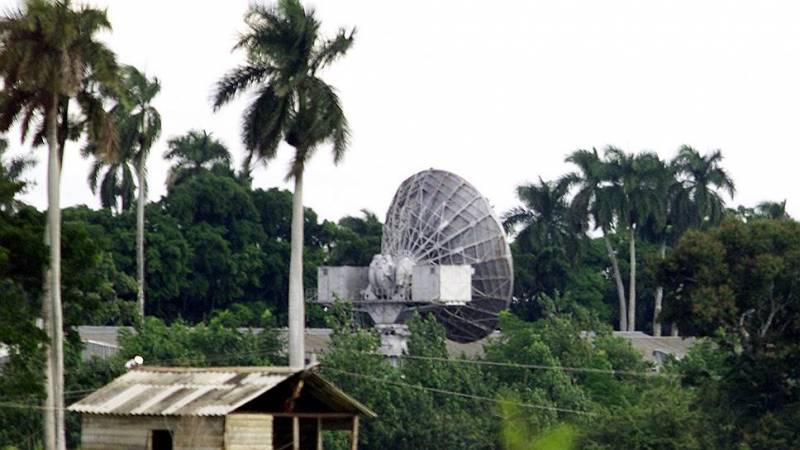 According to the British newspaper Daily Star, which cites studies by the Jamestown Foundation, this prospect cannot but cause concern among Western leaders. This would be especially unpleasant for Washington: if Russia revives its radio-electronic center in Lourdes, it will be able to monitor the United States. This will double the ability to control the activities of Americans in the Caribbean. It is possible that the construction of new Russian bases on the island of Freedom.
One of the reasons for "ringing the bells" for those who express such concerns was the recent visit to Russia of Cuban leader Miguel Diaz-Canel Bermudez, who was in Moscow in early November. He discussed with the President of the Russian Federation Vladimir Putin, including issues of military cooperation.
It should be recalled that the radio electronic center of the Soviet Union in Lourdes was commissioned in 1967. However, in August 2002, Russia closed it due to a lack of funding, and also not without pressure from the American side. Currently, the buildings of the former Center are repaired and used by Cubans for the purposes of the University of Information
of technologies
.
Relations between Russia and Cuba are recovering after cooling in the 90s of the last century. Of course, this cannot but cause alarm in the West, especially in Washington, where Cuba is perceived extremely negatively.