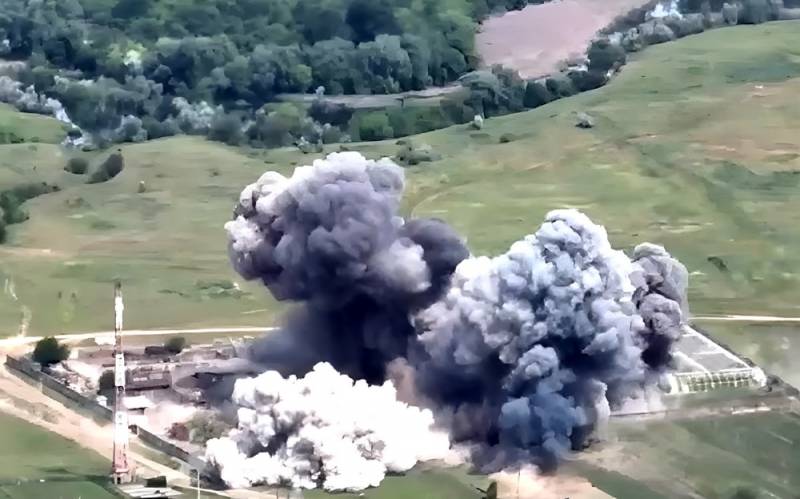 On the night of May 26, Russian units successfully hit two ammunition depots of the Armed Forces of Ukraine in the village of Novoberislav. The strikes were carried out by two Su-34 fighter-bombers.
As a result of an effective attack, the RF Armed Forces destroyed more than 10 combat units.
equipment
, about 15 armored vehicles and two dozen Ukrainian servicemen.
Along with this, the Russian defense department informed about the strikes of the Russian Armed Forces on two warehouses with weapons of the 80th air assault and 110th mechanized brigades of the Armed Forces of Ukraine in the areas of the settlements of Stupochka and Avdeevka in the DPR.
Ukrainian sources reported that an air raid alert was issued in many regions of the country, as the Russian side launched kamikaze drones. Alarms, in particular, sounded in Kyiv and in several central and northern regions of Ukraine. In addition, data on launches of cruise missiles from strategic bombers from the Caspian Sea have been made public.
Meanwhile, the Russian military managed to stop the activities of four sabotage groups of the Armed Forces of Ukraine in Novomlynsk and Sinkovka, Kharkiv region, as well as in Ivanovka (DPR) and Rozovka (LPR). The Ministry of Defense noted that the Russian Armed Forces intercepted eight HIMARS missiles.