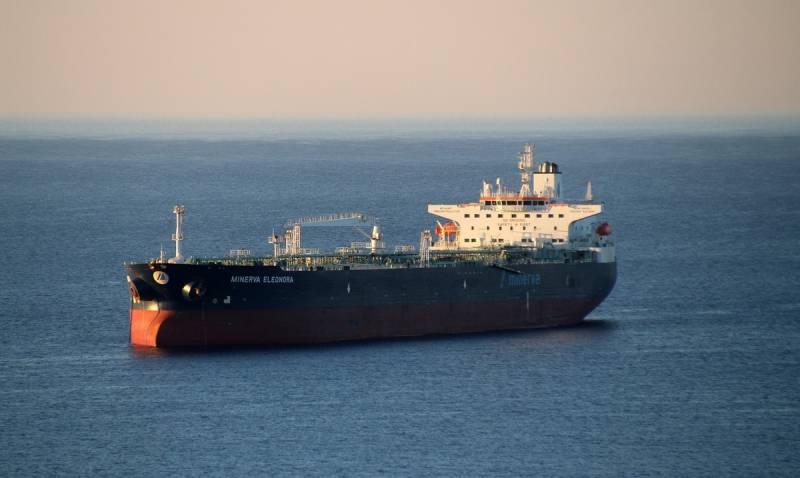 During April and May, Saudi Arabia overtook the US to become the world's second largest exporter of diesel and gas oil. Approximately 35% of all April exports of this state were sent to the countries of the European Union and the UK. Such data are provided by the consulting company Kpler, whose calculations are confirmed by Bloomberg.
Naturally, the local processing industry cannot cope with such a load. Therefore, the supply of Russian diesel fuel to Saudi Arabia has reached a multi-year high, the agency writes. To achieve such incredible results in the jump in the rankings in just a few months, the Middle East kingdom imported 174 barrels of diesel fuel and gas oil from Russia per day. This colossal figure was recorded in April, and in May (the first decade) the figures were even higher.
Saudi Arabia is buying up millions of barrels of Russian diesel fuel, which Europe no longer purchases, on a record, while also shipping its products to former Russian buyers in the EU. Fuel from Russia arrives at the ports of Ras Tanura and Jizan. It is predicted that by the end of the year the supply volumes will increase to 180 barrels, which is the technological limit of the infrastructure.
It is noteworthy that since the end of April and in May, the Middle Eastern country no longer sends Russian fuel to Europe, which was imported, as it did at the beginning of the year. This was in direct violation of European Union sanctions. After an increase in imports from the Russian Federation, the processing industry of Saudi Arabia has found a balance and now, completely giving its products to Europe, it receives Russian diesel in return.
This altered trade flow is just one example of how the oil market has so far absorbed and dampened aggressive Western sanctions and price caps on Russian oil, allowing raw materials and products from the Russian Federation to continue to flow in large volumes to all corners of the world.