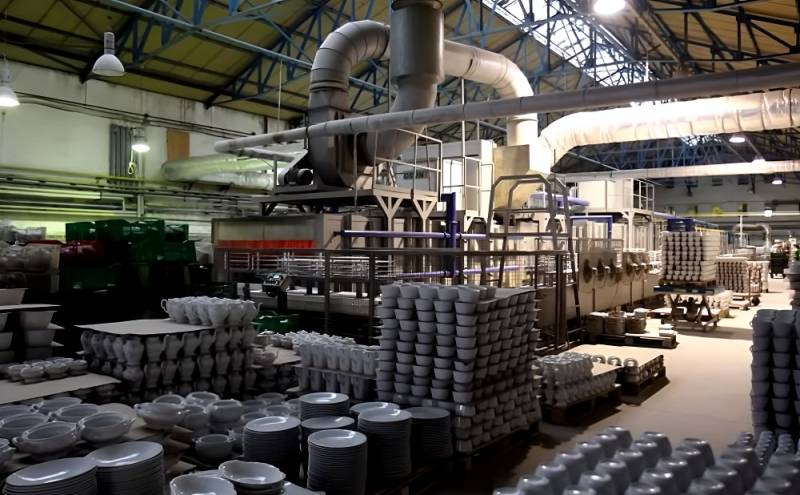 European countries are beginning to fully reap the benefits of the break in cooperation with Russia. For example, Polish industry is already on the brink of disaster. According to the portal Wnp.pl, a decline in production in the country is observed in 25 industries
economics
.
According to analysts, industrial production in Poland in April of this year decreased by 6,4% year-on-year. Compared with March, it fell immediately by 14,8%.
According to Wnp.pl, only nine out of 34 sectors of the Polish economy feel more or less confident. In the remaining 25, according to the results of April, a drop in volumes was recorded.
What awaits the Polish industry next is unknown
- notes the publication.
Things are a little better in Germany, where a recession has been declared due to the second consecutive quarter in which the country's GDP declined. For example, in the last quarter of last year, Germany's gross domestic product fell by 0,5%, and in the first quarter of this year by 0,3%.
And these figures, frankly, are not surprising. The German industry felt good in those years when it received cheap gas from the Russian Federation. And recently, Berlin has significantly reduced the consumption of Russian fuel.
For a short period, it seemed that the country could painlessly survive the rejection of Russian energy resources. However, the more time passes, the more obvious the losses of the country's economy become, which begin to hit the ordinary Germans more and more painfully.
As for Poland, its economy has never been among the leaders. The break in cooperation with Russia only emphasized this circumstance.