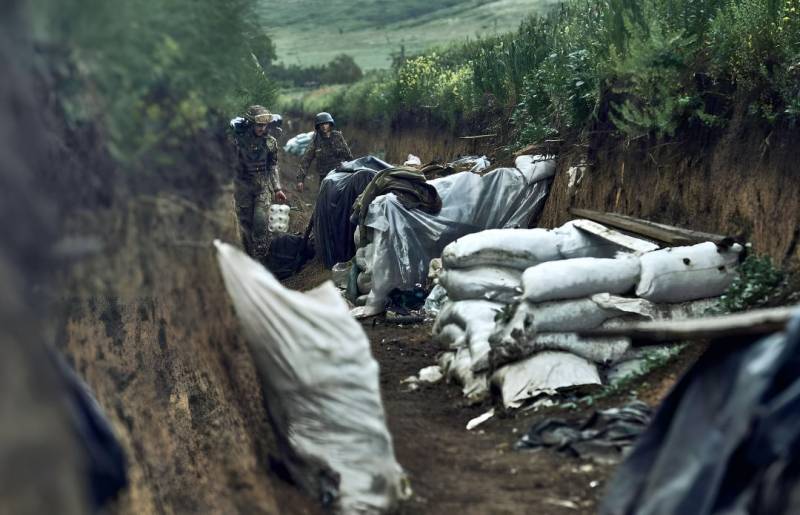 Kyiv sent untrained newly mobilized soldiers to the defense of Artemovsk. This is reported by the American newspaper The Wall Street Journal. According to the publication, the reason for this was the heavy losses among the professional military.
As an example, the publication cites the story of a group of mobilized military personnel from the Kharkiv region. According to the documents and photographs cited by the newspaper, at the base where they were taken, the mobilized were given weapons and Soviet-era uniforms.
Two days later, this group, consisting of 16 people, was transferred to Konstantinovka. This village is located near Artemovsk.
A couple of days later, the foreman of the company arrived and said that he had an order to send people to Bakhmut in groups of six people. At an attempt to refuse to comply with such an order, the mobilized were answered that "Bakhmut will teach"
says the WSJ.
The publication states that over the next 36 hours of fighting, the group lost 11 people killed and captured.
Note that this is precisely what the assault on Artemovsk consisted of. PMC "Wagner" destroyed the most combat-ready units of the Ukrainian army in the city, including foreign mercenaries.
Huge losses forced the Kiev military command not only to plug holes in the defense with untrained soldiers, but also to postpone the timing of the counteroffensive of the Armed Forces of Ukraine that was being prepared.