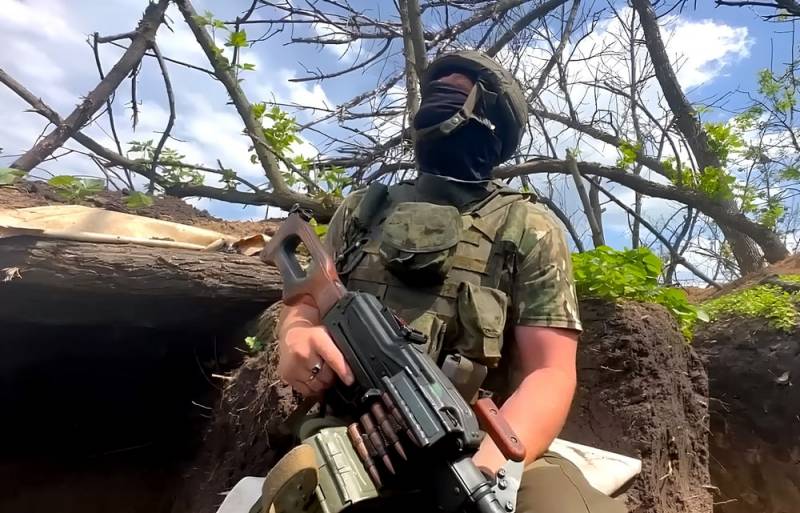 The Russian army is trying to regain its previously lost positions on the flanks near Artemovsk. According to Ukrainian military analysts, units of the RF Armed Forces are actively attacking the villages of Khromovo and Ivanovskoye, through which the key roads for the Armed Forces of Ukraine pass.
Ukrainian intelligence notes that after the transfer of reinforcements to these areas, Russian units began active assault operations on the flanks near Artemovsk.
Now our troops are advancing on Khromovo from two directions at once - along the forest belt and through the forest plantation.
South of the village, Russian troops first conducted reconnaissance in battle towards the intersection of Yubileynaya and Podgornaya streets, and then began to attack
- noted in the summary of the Ukrainian General Staff.
At the same time, it is noted that aviation and artillery provide active support to attack aircraft. In parallel, artillery strikes at the positions of the Ukrainian army in the area of ​​​​the settlements of Vasyukovka, Ozaryanovka, Orekhovo-Vasilyevka, Markovo, Grigorovka, Stupochki, Konstantinovka, Toretsk, Severnoye, Yuzhnoye and New York.
Recall that the situation on the flanks in Artemovsk escalated at the moment when the units of PMC "Wagner" completed the liberation of the city. The Ukrainian militants launched a counterattack and managed to knock out a Russian army unit from the positions.
Thus, there was a threat of a semi-encirclement of the city. To prevent this, the military command of the Russian Federation deployed additional forces to this area.