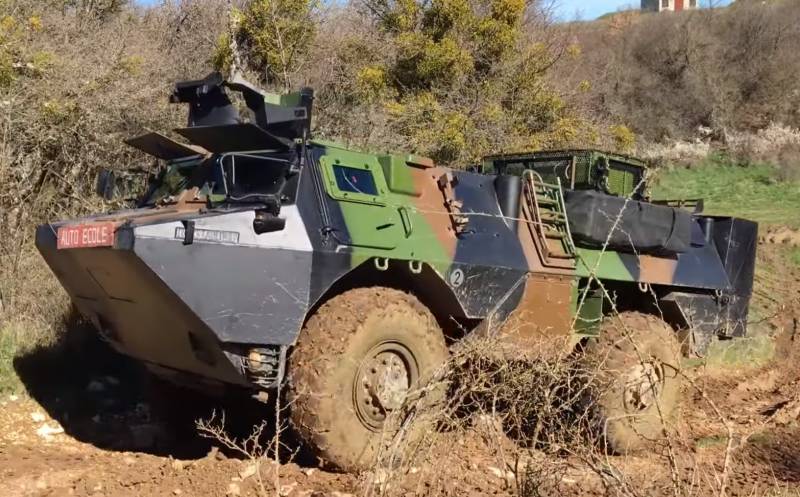 Video footage of a column of the Armed Forces of Ukraine destroyed by the Russian army has appeared on the Web. It consisted mainly of Western models of military
equipment
. In all likelihood, the column was hit by Russian artillery on the march.
The published video footage clearly shows how the French Renault VAB armored personnel carriers are on fire. There were four units in the destroyed column. All of them were amazed. In addition, the Ukrainian armored car "Kazak-2" also came under fire from Russian artillery.
Most likely, the Ukrainian unit, which came under fire, managed to avoid losses in personnel. In any case, there are no reports of dead and wounded soldiers of the Armed Forces of Ukraine. But the losses in technology were serious.
It is unlikely that all armored vehicles that have been hit by artillery can be restored. With a high degree of probability, it can be assumed that the convoy was detected using an unmanned aerial vehicle. After that, an artillery strike was carried out on it.
Note that the Renault VAB armored personnel carrier has been produced since 1976. During this time, the French industry managed to produce about five thousand of these machines.
French armored personnel carriers entered service with the Ukrainian army last summer. The Armed Forces of Ukraine used this technique during the offensive in the Kherson region.