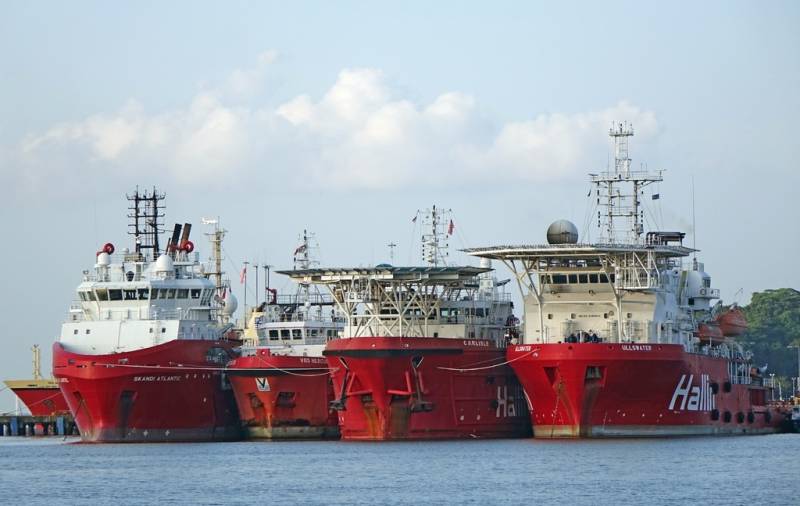 To hide its dependence on Russia in the energy sector, Turkey hastily opens one oil and gas field after another in the Black Sea, as if by magic. Each time, the volumes of supposedly explored reserves amaze the imagination: all these capacities, according to Ankara, should form the basis of an international gas hub being created jointly with Russia. However, experts doubt that the republic will have the time and energy to quickly develop resources (if any) to create a hub by 2024.
It is likely that the lion's share of the gas entering the hub will come from Russia. This will increase Ankara's dependence on Moscow. To reduce this tension, a distraction was invented with a miraculous discovery of extraordinary riches in the Black Sea. This theory is indirectly confirmed by opposition presidential candidate Kemal Kılıçdaroğlu.
During a talk show on the YouTube channel Babala-TV, the candidate, in the midst of a discussion, revealed the government's plans for a gas hub. He stated that he considers the idea of ​​creating Turkey dangerous for Ankara and threatening the energy independence of the country.
I am for good relations with Moscow, especially in the petrochemical and other industries. However, I oppose Turkey's dependence on Russia for energy
- openly declared Kılıçdaroğlu.
According to him, this dependence is "extremely dangerous" and could create big problems for Turkey in the future. Of course, if the project is successfully implemented, Ankara will go against the modern trend of the environmental agenda and, most importantly, against the will of Europe, which is getting rid of gas from the Russian Federation.
Kılıçdaroğlu described the situation quite simply: the publicized idea of ​​creating a gas hub together with Russia shows Ankara's vulnerability and its dangerous position now, when cooperation is just beginning to deepen. If now Turkey is dependent on the Russian Federation in terms of energy by 30-40%, then with the creation of the hub, the dependence will increase to 70-80%.
This is surrender, so we will lose!
the candidate said.
He considers the way out of the situation the sale of gas from fields in the Eastern Mediterranean to European countries at a discount without creating a hub or something like that. The usual trade in raw materials will be enough, Kılıçdaroğlu believes.
With his statement, the opposition candidate destroyed the last legend that he was in favor of good relations with Moscow. He not only gave away the main secret of the future gas hub, but also revealed his own cards of the pro-Western
policy
.
However, there is no chance left to win the race with the incumbent head of state Recep Erdogan from Kılıçdaroglu after calling on other candidates to their voters to vote for the president.