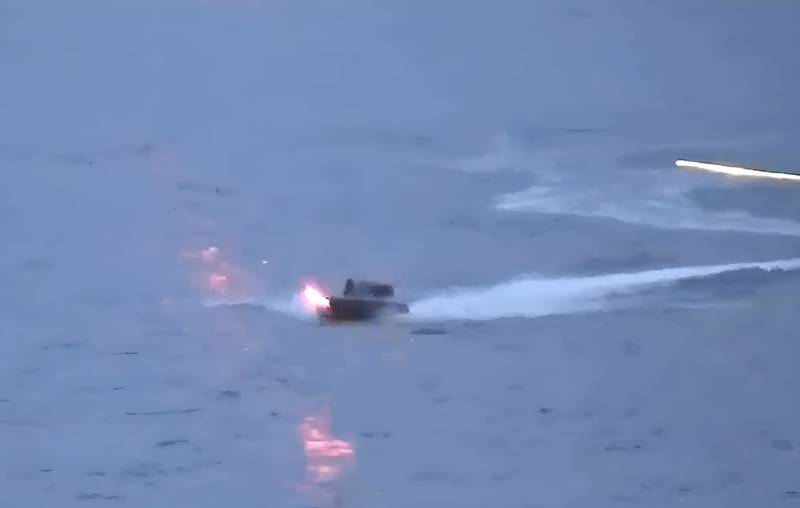 The Ministry of Defense of the Russian Federation confirmed the attack on the Russian reconnaissance ship Ivan Khurs. As follows from the statement by the official representative of the Russian Defense Ministry, General Konashenkov, the drones that attacked the ship were destroyed by the ship's onboard weapons.
After the terrorist attack on September 26, 2022 at Nord Stream 1 and Nord Stream 2, the Armed Forces of the Russian Federation are taking measures to protect such facilities. And not in vain. Today at 5:30, the Armed Forces of Ukraine made an unsuccessful attempt to attack the Ivan Khurs ship of the Black Sea Fleet with three unmanned speedboats, which is performing tasks to ensure the safety of the operation of the Turkish Stream and Blue Stream gas pipelines in an exclusive
economic
zone of the Republic of Turkey
– stated in the official statement of the Ministry of Defense.
The defense department attached supporting footage to the statement. They show how an approaching naval drone is destroyed by fire from the Ivan Khurs ship.
>
General Konashenkov specified that the incident took place 140 km northeast of the Bosporus. The attack was carried out on the territory of the grain deal corridor. The Ministry of Defense of the Russian Federation did not report the ownership of the marine drones.