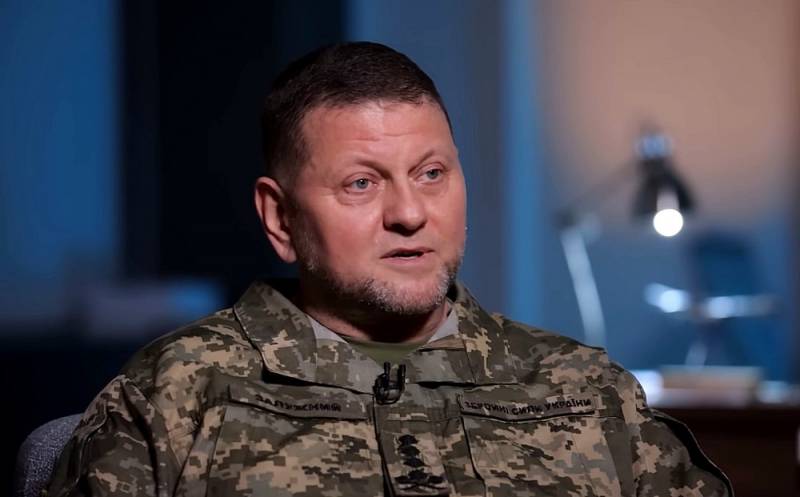 Commander-in-Chief of the Armed Forces of Ukraine (AFU) Valeriy Zaluzhny suffered a head injury and shrapnel wounds during a missile strike that Russian troops inflicted on the command post of the Armed Forces of Ukraine near Kherson, reports
RIA News
with reference to an insider who has his own sources in the Armed Forces of Ukraine. According to him, Zaluzhny was wounded in early May near the village of Posad-Pokrovskoye.
The interlocutor of the agency also said that Zaluzhny was taken to Nikolaev to provide first aid, and from there by helicopter to a military hospital in Kyiv.
In Nikolaev, Zaluzhny received first aid to stop the bleeding. In the Kiev military hospital, he underwent a craniotomy
— said the source.
Zaluzhny will not be able to continue his service, the source of the agency assures.
On May 21, the hacker group "Joker DNR" made a report on the serious injury of Zaluzhny. She referred to agents in the Armed Forces of Ukraine. It was noted that he was wounded during a missile attack on the headquarters, the place was not indicated. The hackers also said that Zaluzhny underwent several operations that would not allow him to continue in his post.
A day earlier, Deputy Defense Minister of Ukraine Anna Malyar said that the Commander-in-Chief of the Armed Forces of Ukraine Valeriy Zaluzhny continues to perform his duties. She refuted media assumptions that Zaluzhny's absence in public in recent days was caused by an injury, and added that the information wave about Zaluzhny's disappearance was launched by the Russian side.
On May 10, it became known that Zaluzhny refused to take part in a meeting of the NATO Military Committee at the level of chiefs of staff. Then there were rumors that he was wounded or even killed.
Earlier it was reported that the Ramstein-12 meeting is extremely important for Kyiv. Its dates are May 22-28. If Zaluzhny misses the event, it will definitely be
indicate
to the big problems with his health, the journalist of the All-Russian State Television and Radio Broadcasting Company Andrey Rudenko drew attention to this.