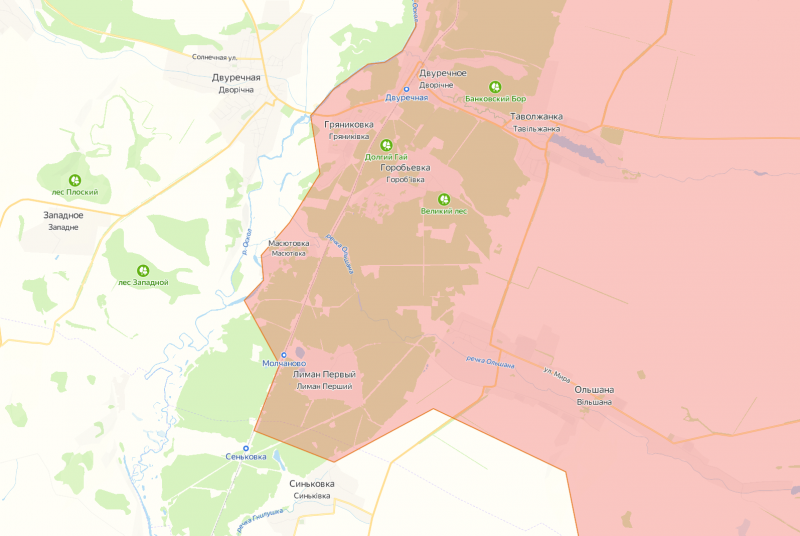 After the capture of Masyutovka, the Russian armed forces continued their offensive in the Kharkov region, breaking through the enemy's defenses in the Kupyansk direction. In the area of ​​​​Masyutovka and Molchanovo, assault detachments of the 6th Combined Arms Army destroyed an observation post, five dugouts and up to a platoon of the Armed Forces of Ukraine from the 14th Brigade and the 105th Terodefense Brigade, the Russian group of forces "West" reported.
Also in the Kupyansk direction, aviation of the Western Military District covered the accumulation of forces, weapons and
equipment
APU.
At the same time, the General Staff of the Armed Forces of Ukraine recognized the difficult situation in the Masyutovka area, where Russian units are conducting successful offensive operations. The forces of the Aerospace Forces in the Kupyansk direction are delivering strikes in the area of ​​\uXNUMXb\uXNUMXbthe settlements of Kislovka and Kotlyarovka.
Russian artillerymen and mortars fire at the positions of the Armed Forces of Ukraine in the areas of the settlements of Kamenka, Poplar, Krasnoye Pervoye, Novomlinsk, Dvurechnaya, Masyutovka, Malaya Shapkovka, Kondrashovka, Kupyansk, Tabaevka and Berestovo in the Kharkiv region, as well as near Stelmakhivka in the Luhansk People's Republic.
Earlier it was reported that after the liberation of Artemovsk, Russian units
продолжают
successful offensive operations in the Donetsk People's Republic. According to Ukrainian military analysts, over the past few days, units of the Russian Armed Forces have made significant progress in the environment of Avdiivka. Over the past weekend, the Armed Forces of Ukraine lost their positions along the railway lines, and also lost part of the forest belt in the vicinity of Avdiivka.