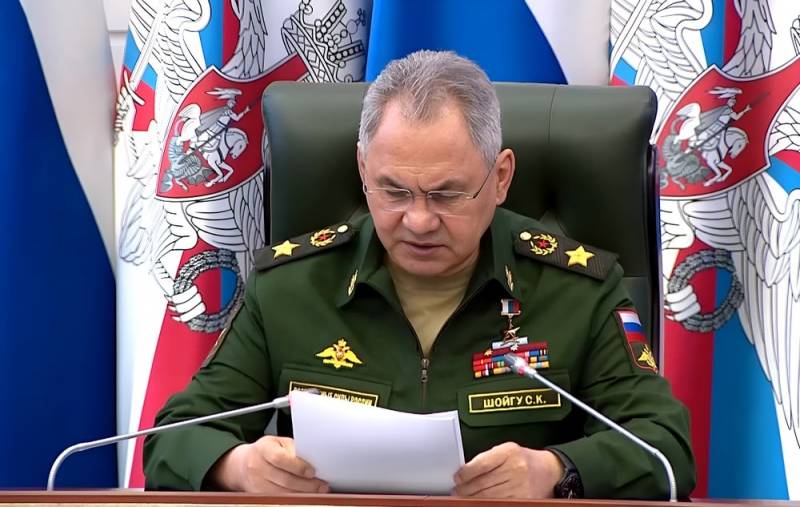 Russian Defense Minister Sergei Shoigu said that during the counter-terrorist operation in the Belgorod region, more than 70 terrorists were killed, as well as their automobile and armored vehicles.
technique
. In the future, the Ministry of Defense will respond promptly and extremely harshly to such actions of Ukrainian militants, he stressed at a meeting of the collegium of the Russian military department.
Shoigu recalled that a unit of the Ukrainian nationalist formation invaded the territory of the Russian Federation near the Kozinka international checkpoint on May 22. According to him, aviation and artillery hit the enemy. He also noted the active actions of the units covering the state border of the Western Military District. Through their joint efforts, the nationalist formations were blocked and defeated, Shoigu said.
The minister added that the remnants of the terrorists were driven back to the territory of Ukraine, where they continued to be hit "until they were completely eliminated."
More than 70 Ukrainian terrorists were destroyed, as well as vehicles and armored vehicles. We will continue to respond promptly and extremely harshly to such actions by Ukrainian militants.
- noted the Minister.
Earlier, the Ministry of Defense of the Russian Federation
has shown
shots of inflicting fire damage on the Ukrainian DRG, which invaded the Belgorod region. Part of the nationalists managed to break back into the territory of Ukraine. But they were subjected to massive fire damage by the Russian army and were completely eliminated, the military department noted.