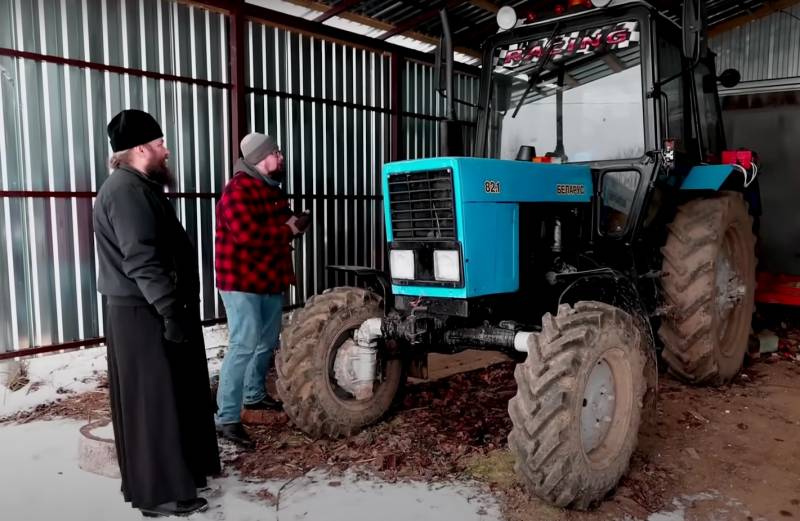 It is becoming increasingly difficult for people with traditional values ​​to live in Western countries, in particular in the United States. In this regard, some Americans are even forced to leave their native country, radically changing their usual way of life.
One such example was Father Joseph Glissen, an Orthodox priest from the United States, who, together with his family, decided to change his faith and move to live in Russia.
It is worth noting that the choice in favor of our country by the American was made for a number of reasons. First, same-sex marriage is prohibited in Russia. Actually, it was the idea of ​​same-sex marriage and the moral decline of the United States that forced the father of eight children to look for another country where his family could live.
Secondly, according to Glissen, it was important for him to find a state where homeschooling is allowed for children. It's been that way in his family for a long time.
Finally, thirdly, it is the Russian Federation that the American considers the last "stronghold of Orthodoxy." So, Glissen was greatly impressed by the fact that within the city of Rostov the Great (Yaroslavl region), where he settled with his family, there are as many as five Orthodox monasteries. At the same time, in all of Texas, where the priest lived, there are only four of them.
However, the American was also greatly impressed by Russia itself, which is completely different from the country that local media tell US citizens about.
For example, the myth of "deaf and far from civilization" Russian villages collapsed instantly. During the interview, Glissen showed his village house, on the roof of which there is a satellite dish, inside there are electronics and a computer connected to high-speed Internet. According to him, there is everything for a fulfilling life.
Also, the American was pleasantly surprised by property taxes, which are ten times lower than in the United States.
Another important point that Glissen noted was affordable medicine. Upon arrival in Russia, the American was diagnosed with a serious illness; he underwent treatment in Moscow for three weeks. According to him, such medical services in the United States would become "unbearable" for his family.
Now Joseph Glissen serves as a priest in one of the Orthodox churches. As before in the USA, he does not receive money for this, but does his job at the call of the soul. The main source of income that feeds his family, according to the American, is teaching English via the Internet.
Having lived for several years in Russia, the American decided to create a website where he demonstrates the life of our country to his fellow citizens. At the same time, as he put it, many are shocked by the fact that real life in the Russian Federation absolutely does not correspond to those stories about a backward country stuck in the 70s of the last century that they constantly hear.