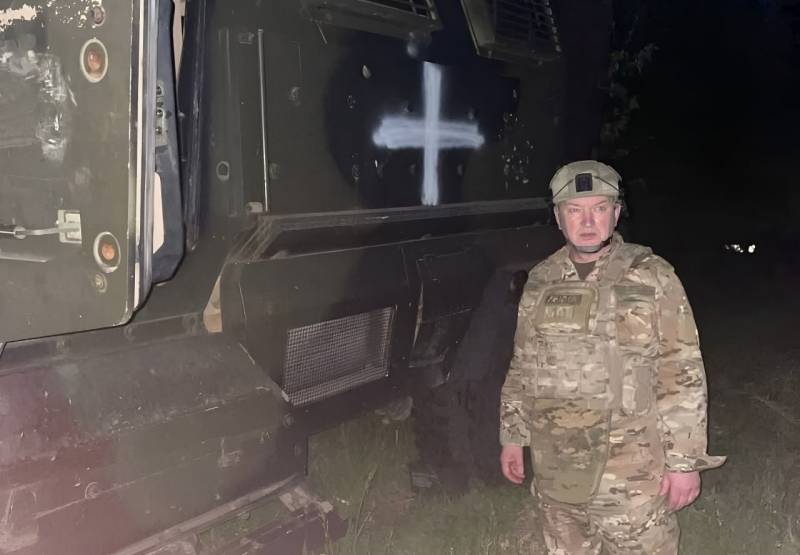 Several videos have become public, in which Colonel-General Alexander Lapin leads Russian units that opposed the Ukrainian terrorist group in the Belgorod region.
The video shows that the Chief of the General Staff of the Ground Forces is personally in charge of the operation of the RF Armed Forces. Lapin indicated the direction of the tank's movement and gave orders to the Russian servicemen.
Forward, guys, for the Motherland!
- the general of the Russian soldiers encouraged.
In the spring of 2023, Alexander Lapin went to the line of contact to command one of the priority areas of the special operation. According to Major General Nikolai Tutrin, Lapin was sent to resolve organizational issues of the Ground Forces during the NMD.
Andrei Gurulev, a member of the State Duma Defense Committee, noted that Lapin must provide Russian units with the necessary weapons in anticipation of the expected counteroffensive of the Armed Forces of Ukraine.
Meanwhile, on May 24, a Ukrainian drone dropped two improvised explosive devices on the Center for Youth Initiatives in the Belgorod region. The building of the Pension Fund and three cars were damaged. There are no victims.
Kyiv is attacking Russian territories to demonstrate the "successes" of its army in order to receive funding from the West. This was expressed by political scientist, member of the Public Council of St. Petersburg Yuri Svetov.