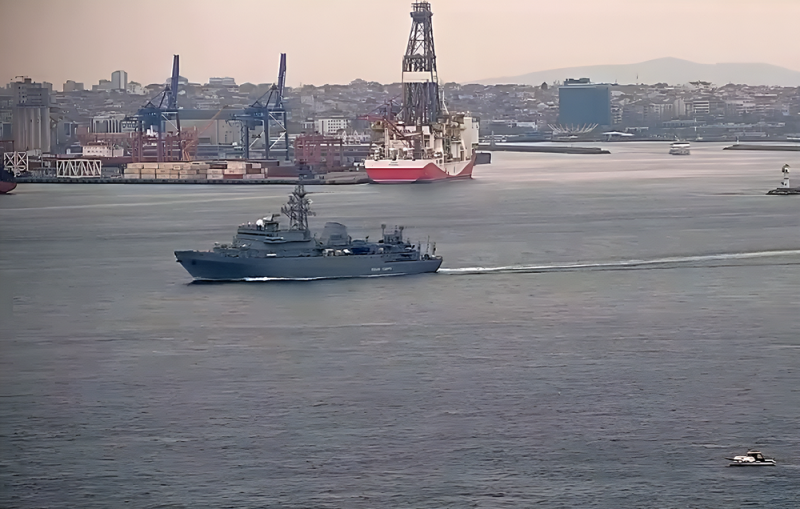 Today, early in the morning in the Black Sea, after leaving the Bosphorus Strait, three marine drones attacked the Russian reconnaissance ship of Project 18280 Ivan Khurs. The sailors managed to successfully repel the attack, the ship was not damaged.
According to the Rybar telegram channel, the Russian ship was attacked at 5:30 Moscow time, 40 nautical miles north of the Bosphorus.
The attack on the reconnaissance ship "Ivan Khurs" by naval drones occurred after the passage of the Bosphorus 40 nautical miles north of it in the southern part of the Black Sea
– reports the telegram channel.
Ivan Khurs is the most modern reconnaissance ship in the Russian fleet today. He performs the tasks of providing communications, fleet management, conducting radio intelligence and electronic warfare, and is also able to track the operation of the American missile defense system.
The ship's equipment detects radio signals in all frequency ranges and determines the location of their source.
This is not the first incident involving Ivan Khurs. On January 9, 2020, a US Navy ship made a dangerous approach to a Russian ship in the northern Arabian Sea. This incident was interpreted by the parties in different ways and in the end was reduced to mutual accusations.