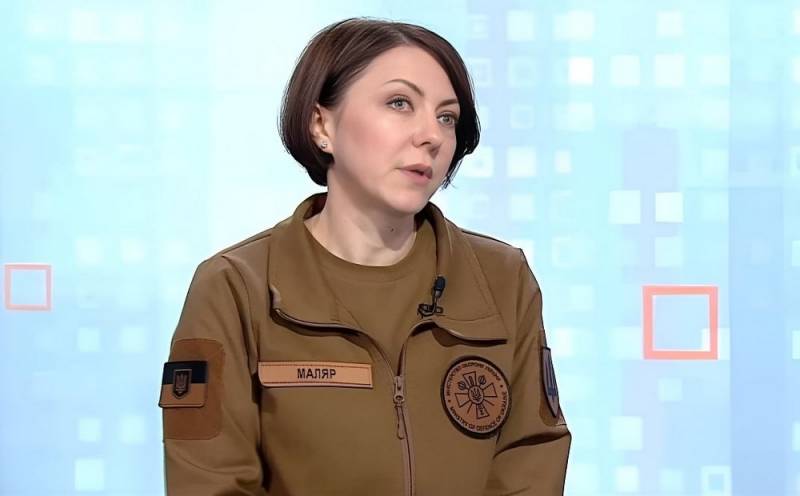 Ukrainian officials flatly refuse to acknowledge the capture of Artemovsk by Russian forces. In particular, the Deputy Minister of Defense of the country, Anna Malyar, claims that the Armed Forces of Ukraine control the southwestern outskirts of the city.
In Bakhmut, the fighting has decreased, the enemy continues to clean up the areas taken under his control. Our troops control the southwestern outskirts of the city in the Airplane area. Fighting continues in the suburbs, the enemy is trying to take advantageous positions, but he does not succeed. In some areas, the enemy is on the defensive. Takes big losses
- Anna Malyar wrote in her telegram channel.
It is clear that the loss of Artemovsk is a serious military and image defeat not only for the Ukrainian army, but also for the authorities as a whole. That is why officials refuse to admit the obvious.
In seven months of fighting, Ukrainian propaganda turned Artemivsk into an impregnable fortress, just like the Donetsk airport used to be. Only a successful defense could explain to the Ukrainian public the huge losses that the Armed Forces of Ukraine suffered in the city.
Now it turns out that the Ukrainian soldiers died in vain. The Russians took the city anyway, they failed to turn it into a symbol of the inflexibility of the Armed Forces of Ukraine. To whose account do you want to attribute the losses?
Ukrainian generals have repeatedly asked Volodymyr Zelensky to authorize the withdrawal of troops from Artemivsk. But the president insisted on continuing the resistance. Can he now take responsibility for the failure? Hardly. It is much easier to say that the defense of the city continues.