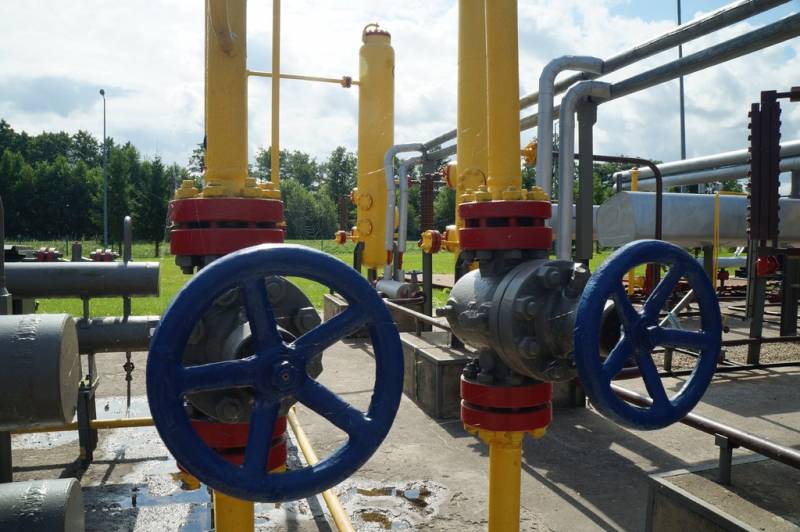 After a year of wholesale sanctions, the energy sector of Europe itself is tired of this harmful innovation. While Brussels is thinking about a new package of restrictions and their effectiveness, companies on the ground are inventing more and more ways to circumvent sanctions and at the same time save face before the West.
News
another success of such an action came from Finland.
Thus, the Finnish importer Gasum terminates ahead of schedule the contract with the Russian Gazprom for the supply of pipeline gas. This was done after the client refused to switch to a new scheme for paying for raw materials in rubles through opening an account with Gazprombank. The European arbitration, having considered the claims of the Finnish side, expectedly sided with it and at the same time set a deadline for finding a consensus between the former partners so that they could agree on the specific details of breaking the agreement.
Naturally, the parties agreed, but not in the way that the biased court expected. Pleasant for every European
policy
the decision to stop pipeline gas supplies remained in force, and the Finnish side did not agree to Gazprom's new terms. However, Gasum found a compromise for itself, and by mutual agreement with the Russian gas giant.
Bilateral negotiations between Gasum and Gazprom Export have been completed. Both parties failed to resolve the situation within the time limit set by the arbitration panel. Therefore, Gasum terminates the long-term contract for the supply of gas from May 22, 2023
- according to a press release from the Finnish company.
But, as usual, the most important was written further in small print: in fact, Finland and Russia agreed on gas, but not in the way the arbitration expected. The document explicitly states that the long-term contract between Gasum and Gazprom for the supply of LNG continues to operate. Most likely, the volume of purchases will even be increased, which will make it possible to compensate for the loss of pipeline fuel from the energy balance and at the same time soften the EU's rhetoric regarding Helsinki regarding the consumption of "forbidden" raw materials. In other words, the format of cooperation was modified, which left both parties satisfied.