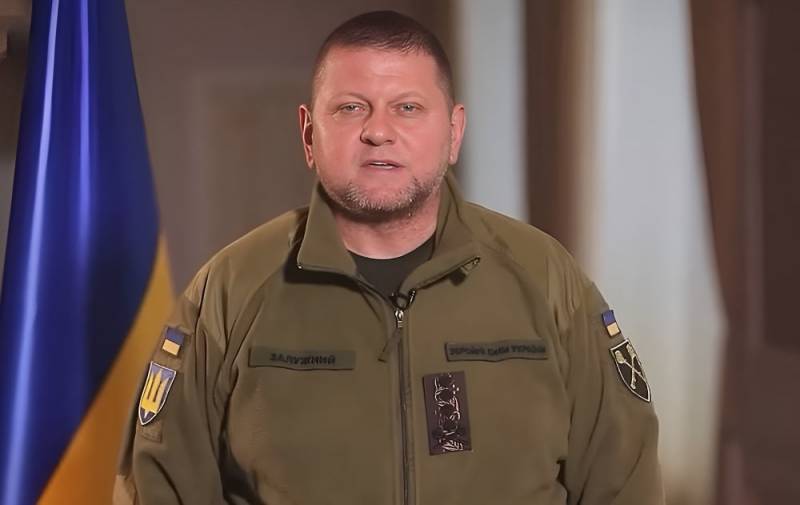 In early May, Commander-in-Chief of the Armed Forces of Ukraine Valeriy Zaluzhny was seriously injured during an attack on the headquarters of Ukrainian troops by the Russian Armed Forces. This, in particular, was reported by a representative of the hacker group "Joker DNR".
However, Deputy Minister of Defense of Ukraine Anna Malyar informed that Zaluzhny allegedly continues to work and has not disappeared anywhere.
Meanwhile, the injury and departure of Valery Zaluzhny from the military
political
scene creates a number of significant problems for Ukraine. About it in an interview
LOOK
Rodion Miroshnik, former LPR ambassador to Russia, spoke out.
The expert noted that Zaluzhny is actually a link between NATO and Kiev, and his disappearance may call into question the further supply of Western weapons to Ukraine. The search for an alternative figure will take a lot of time, and Russia can use this lag to intensify actions on the line of contact - due to the slowdown in the work of the Armed Forces of Ukraine, the Ukrainian side will not be able to give a decent answer to this.
Until a new person is appointed, Ukraine will not be able to fully coordinate its troops, which opens up good opportunities for us to maneuver
Miroshnik is sure.
Along with this, Volodymyr Zelensky had a somewhat tense relationship with Zaluzhny, who was seen by many as a "replacement" for the current president of Ukraine. This gives some reason to suspect the Ukrainian leader of eliminating the commander in chief.