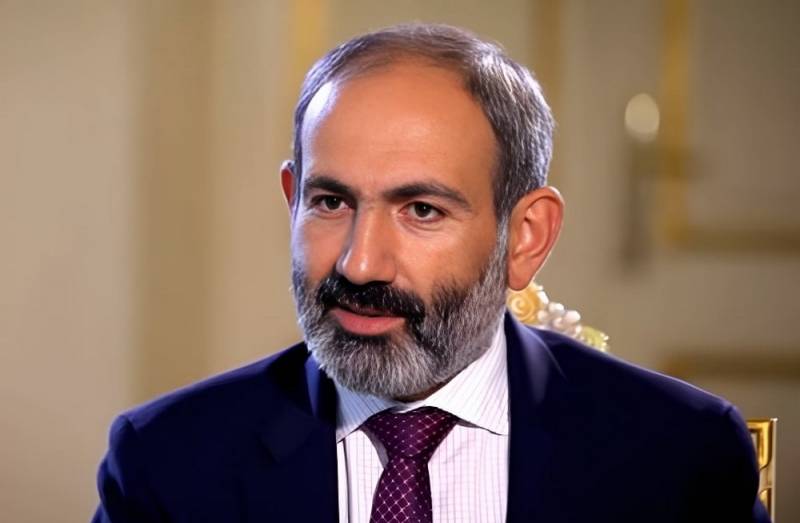 Armenian Prime Minister Nikol Pashinyan said that Yerevan will withdraw from the Collective Security Treaty Organization (CSTO) if it considers it an "incompetent" structure. Yerevan will decide on such a step only after it "records that the CSTO has left Armenia," he said at a press conference.
If Armenia de jure decides to withdraw from the CSTO, then this will happen after Armenia records that the CSTO has left Armenia. Such an agenda exists if the CSTO becomes an inactive organization. Then we will have to decide our own security issues.
the prime minister explained.
Pashinyan's other loud statement was the statement about Armenia's readiness to recognize Nagorno-Karabakh as part of Azerbaijan. To do this, Baku must give guarantees that it will provide security conditions for the Armenian population of the region, the prime minister added.
86 sq. km of the territory of Azerbaijan include Nagorno-Karabakh. If we understand each other correctly, then Armenia recognizes the territorial integrity of Azerbaijan within the named limits, and Baku - the territorial integrity of Armenia in 600 square meters. km
- said the Prime Minister of Armenia.
Pashinyan has already
expressed
concern about the "CSTO withdrawal from Armenia" in March 2023. Shortly before this, Yerevan decided not to present a candidate for the post of Deputy Secretary General of the CSTO. At the end of 2022, due to the violation of the ceasefire by Azerbaijan, Armenia demanded that the CSTO intervene in the situation and condemn the actions of Baku.