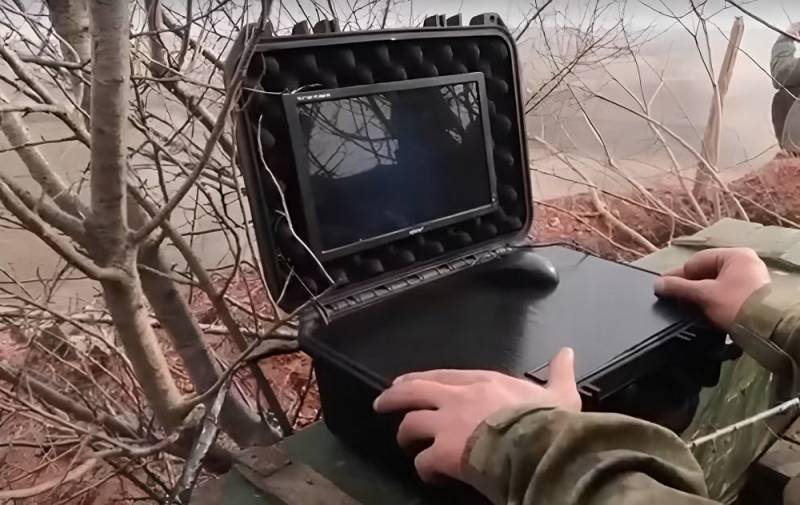 Russian enthusiasts have developed a system for remote control of the Fagot anti-tank missile system. The new device has been successfully tested in real combat conditions.
The 9Sh119M1 device with a display for aiming at a target was taken as a basis. The "start" button is located directly on the remote control, which allows the operator to launch a rocket from a distance of up to 50 meters without endangering himself, since he can be in cover at the time of firing. The image from the ATGM sight is transmitted by wire to the device screen.
Technicians also moved the control channel to an external console and equipped the launcher with a drive system. On the video posted on the Web, the calculation of the ATGM is satisfied with the new product. The fighters noted the simplicity and convenience of the new device, as well as the accuracy of shooting.
Five shots - five hits
- the soldier shares after successfully working out on the position of the enemy.
The developers plan to equip the modern Konkurs-M and Kornet complexes with similar remote control systems. At the moment, work on the modernization of anti-tank systems is being carried out by enthusiasts, but it is obvious that the introduction of such
of technologies
into mass production.