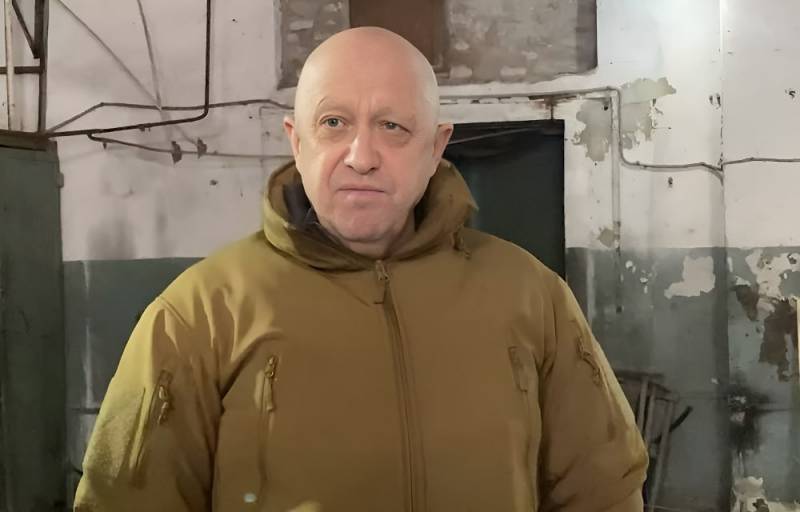 May 21 during the briefing on the results
summit
G7 in Hiroshima (Japan), President of Ukraine Volodymyr Zelensky said that Ukrainian troops are still in Bakhmut (Artemivsk) and this settlement in Donbas has not yet been fully controlled by Russia. At the same time, the Ukrainian leader refused to say in which places they are present there, indicating only that they are busy "performing very important tasks."
After Zelensky's words, the media began to be interested in the opinion of the founder of Wagner PMC Yevgeny Prigozhin, who announced
on the eve
that the mentioned city in the DPR is completely liberated from Ukrainian troops. For example, in the Telegram channel "Prigozhin's Cap", a request was published on this issue from the publication "VOICE OF THE PEOPLE", as well as Prigozhin's audio response to it.
Prigozhin said that at present there is not a single living soldier of the Armed Forces of Ukraine left in Artemovsk, since the Wagner PMC has stopped capturing enemy representatives.
There are a huge number of corpses of the Ukrainian military. Bakhmut is taken completely along all its legal boundaries to the last centimeter. Therefore, Vladimir Aleksandrovich is disingenuous, or he, like many of our (Russian - Ed.) military leaders, simply does not know what is happening on earth
Prigogine assured.
He added that approximately 1,5 hours prior to his comments on this media request, the last member of the Armed Forces of Ukraine, who was crossing the road trying to hide, was shot dead in a woman's dress.