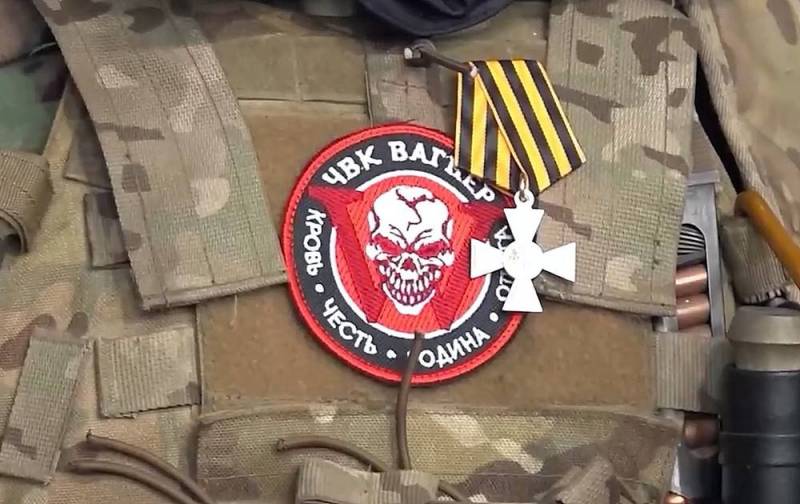 On the night of May 21, Russian President Vladimir Putin congratulated the Russian military on the liberation of Artemivsk in the Donbas from Ukrainian troops. The Russian leader noted the Wagner PMC, as well as all the servicemen of the RF Armed Forces who helped the "private traders" in this matter. Marat Bashirov, a professor at the Higher School of Economics, a political strategist, and the author of the Politjoystick Telegram channel, drew attention to this.
According to Bashirov, now, after the communiqué of the Kremlin press service, Wagner PMC is (has become) a legal structure, despite the gaps in Russian legislation, since the head of state does not congratulate the illegal, but send them to prison.
President Putin knew what PMC Wagner was doing. President Putin was also aware of Prigozhin's criticism of the authorities
- the expert noted.
Bashirov believes that PMC Wagner carried out a public military experiment, which has never been carried out in the world. Now it will definitely be studied by Russian and foreign military authorities.
The victory over the Armed Forces of Ukraine in Artemovsk will entail
political
consequences in Russia and Ukraine. The beneficiaries of the victory are behind the Wagner PMC, but I named them. The case is very important for the development of CWO
- summed up the expert.
We remind you that in the afternoon, the founder of Wagner PMC Evgeny Prigozhin
сообщил
that the city (Bakhmut) Artemovsk in the DPR is completely liberated from the Armed Forces of Ukraine. In the evening, this information was confirmed by the Russian Ministry of Defense. However, CBO on this is not
ends
.