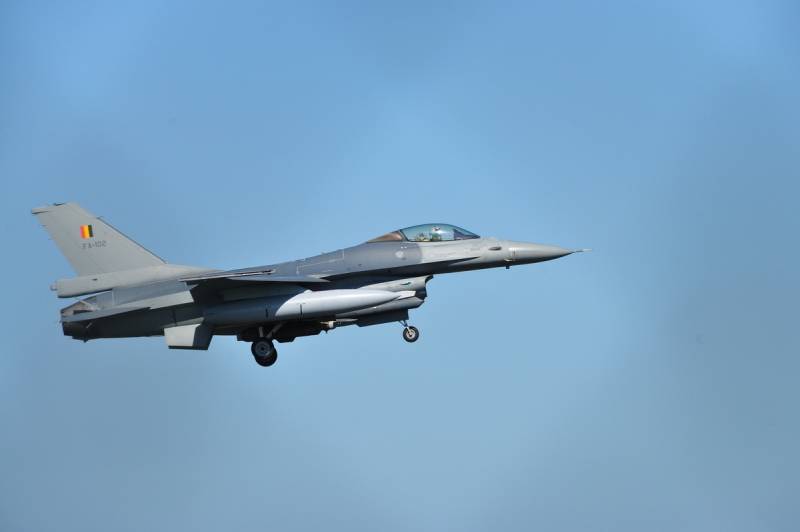 Under great pressure from allies and infighting, President Joe Biden's team is ready to take a reasonable level of risk in order to provide Ukrainians with a full set of defense tools, including the long-begging F-16 from Kiev. Why this move by the US and the EU is a risk, albeit a safe one, explains the former commander of NATO allied forces, Admiral James Stavridis, in an article for Bloomberg.
A retired military man, now a professor at several American universities and an honorary member of many public institutions, wonders why Washington changed its own mind?
Stavridis is sure that the problem is the depletion of the channels of assistance to Ukraine. The West can no longer transfer howitzers and shells to them, other weapons systems, quickly and on a large scale enough to change the picture on the battlefield. In this case, you need to qualitatively change the help. The first milestone of the new approach was the transfer of tanks, the second, even more significant, could be the provision of Western aviation, a kind of "reserve" of which has not yet been touched, not exhausted and is available at hand in Europe with a sufficient base of spare parts and ammunition.
But this
technical
side of the issue. Looks more complicated
политическая
where both risk and reward exist.
Any decision to provide advanced weapons systems to an ally requires complex calculations of risk and benefit. The risks are understandable. Although technically the planes will be provided by European allies, Russia will clearly regard this as direct American interference. Thus, there is a possibility of a serious response from Russia to the escalation of the West, which could lead to the use of weapons of mass destruction.
As the admiral writes, President Vladimir Putin can certainly take advantage of such an opportunity, but he is unlikely to do so due to strong opposition from China, his main supporter, as well as India and the entire Global South in general. The use of nuclear weapons will force many of the countries that have so far supported Russia in the conflict to turn against Moscow. And this is already extremely disadvantageous for the Russian Federation itself.
Summing up, Stavridis admits that in any case, with the transfer of the aircraft requested by Kyiv, the risk of confrontation and being drawn into the conflict will befall not only Europe, but also America. But it's worth it, the American retired admiral is sure.