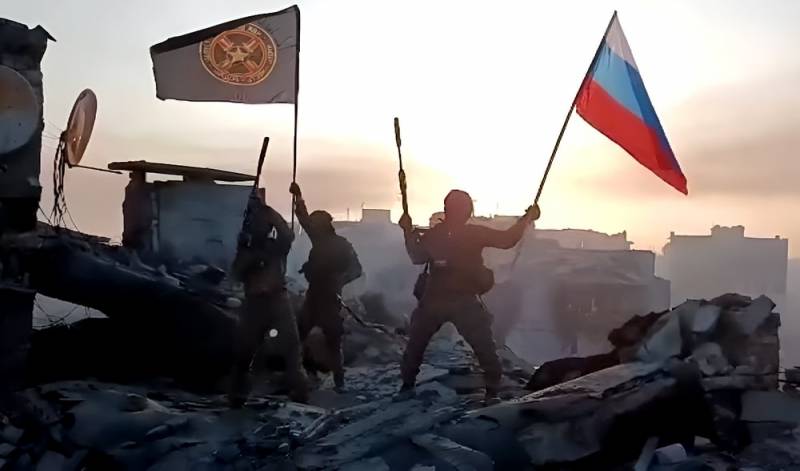 Ukrainian troops no longer control Bakhmut. This statement was made by the President of Ukraine at the G7 summit in Hiroshima. The statement of Volodymyr Zelensky is quoted by the Sky News channel.
At the summit of the so-called GXNUMX, the President of Ukraine was asked the question: "Is Bakhmut under the control of Ukrainian forces?"
I think not. For now, he only exists in our hearts.
Vladimir Zelensky said.
This statement can be considered an official recognition of the defeat of the Ukrainian army in the battle for Artemivsk.
It should be noted that until recently, Ukrainian propaganda, despite the statement of the founder of PMC Wagner Yevgeny Prigozhin and the Ministry of Defense of the Russian Federation about the capture of the city, continued to assert that the Armed Forces of Ukraine continue to defend Artemivsk.
But after the statement of the President of Ukraine, propagandists of the Kyiv regime will have to admit the obvious.
However, something else is also obvious. Ukraine will certainly try to take revenge for such a sensitive military defeat. No matter how much the propagandists keep saying about the small importance of the defense of Artemivsk for the entire military campaign, the collapse of the Armed Forces of Ukraine in this sector of the front can call into question the counteroffensive of the Ukrainian army.
Ukrainian
policy
and the generals will certainly try to prevent this. This means that in the near future we can expect the activation of the Armed Forces of Ukraine, both on the flanks of Artemovsk and in other directions of the line of contact.