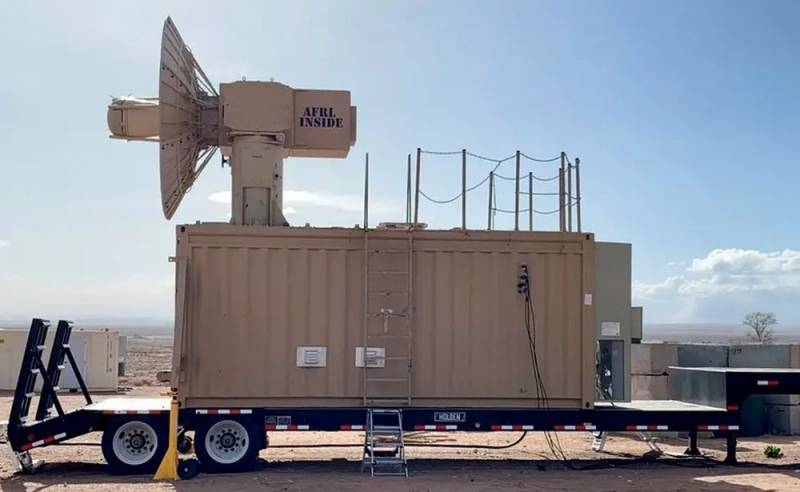 Some time ago, the US Air Force Research Laboratory (AFRL) conducted a first-of-its-kind test of a Tactical High-power Operational Responder (THOR). This happened in a timely manner, because the threat from drones is constantly growing, especially those that work in large groups or can unite in whole swarms, and the answers to this problem are relevant all over the world, The Drive writes.
The publication noted that the THOR container complex is a future point (object) anti-drone defense system, which is a powerful microwave system (gun) to counter single and group (even swarms) drone attacks at short distances (short range). According to a press release that appeared, AFRL held a demonstration of the mentioned
Technology
April 5 at Kirtland Air Force Base in New Mexico.
One of the goals of testing was to find out how well the results of computer simulations agree with reality. But the number of drones involved and the number of those shot down are not given. However, the advanced microwave gun is said to be capable of simultaneously hitting multiple drones, incapacitating them by frying (heating) their electronic systems.
Notably, the THOR can be used against multiple targets simultaneously, making it a potentially invaluable weapon to defend against drone swarms where other close-range defenses, from artillery systems to lasers, can have problems.
- the material says with reference to Adrian Lucero, head of the THOR program.