The situation that has developed between Russia and Ukraine around the Sea of ​​Azov risks risking a "big war". The likelihood of such a scenario was not ruled out by Lieutenant General Igor Romanenko, a former deputy chief of the General Staff of the Armed Forces of Ukraine.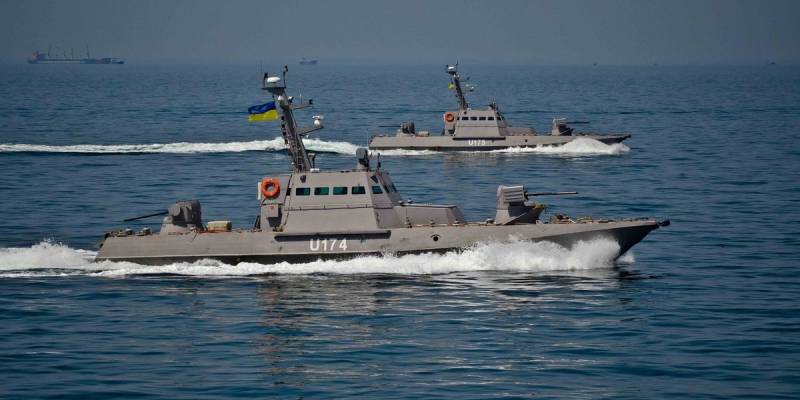 Romanenko wrote an article for the Apostrophe dedicated to the above dispute. He noted that as long as the agreement on the status of the Sea of ​​Azov is in effect, Russia will abide by it. In the event that, despite the existence of a treaty, a military conflict begins, then Kiev will not be able to effectively confront Moscow. Russia has objectively more forces, the Ukrainian military pointed out.
As for the Western countries, on which many Ukrainian hope
policy
, then the lieutenant general is careful in forecasts. According to him, the West will not be included in the Russian-Ukrainian conflict in order to avoid another world war.
Is a military scenario possible in Azov? Unlikely. Maybe. blocking of ships will continue. We have certain powers, but they have more. We will not be able to answer
- wrote Romanenko, adding that a large-scale war is inappropriate for his country.
But the author has certain hopes for strengthening international sanctions in the event that Russia decides to block the entry of Ukrainian vessels into the Sea of ​​Azov. Help from the West can also be expected in
economic
and diplomatic fields. But even anti-Russian sanctions will not give the desired effect, as it was during the Soviet era.
Sanctions are not comparable to Reagan sanctions on the Union: finances do not move, energy does not move, and the Kremlin still has serious reserves
- emphasized the Ukrainian lieutenant general.
It should be recalled that the conflict between Russia and Ukraine over the Sea of ​​Azov, which became especially apparent after the story with the Russian ship Nord, entered a new round on November 15. This happened as a result of the fact that the Ukrainian authorities detained 15 foreign ships, accusing them of "illegal" entry into Crimean ports.