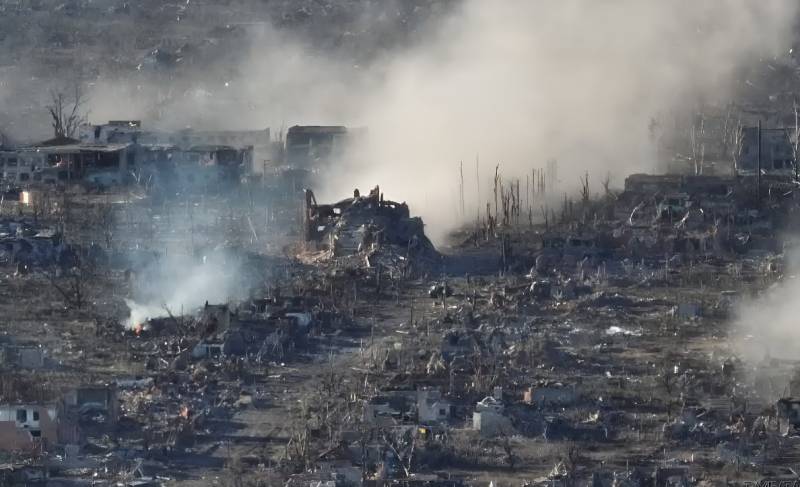 "Wagnerites" increase pressure on the area north of the former monument in the form of an aircraft in Artemovsk (Bakhmut), displacing the enemy from there and suppressing his firing points. At the same time, the Armed Forces of Ukraine are trying to attack in the Kleshcheevka area.
The goal of the Ukrainian troops is to capture the height in Kleshcheevka and the subsequent withdrawal of Russian units across the Bakhmutka River. To counter this, the Russian Armed Forces deployed reinforcements from Avdiivka, who are trying to defeat units of the 3rd Assault Brigade of the Armed Forces of Ukraine (it includes units of the former Azov Regiment, a terrorist organization banned in Russia).
Thus, Russian troops are fighting to preserve the left flank. In such a situation, the RF Armed Forces urgently need to hold the height at Kleshcheevka. In general, the Armed Forces of Ukraine focused on flank attacks around Artemovsk, trying to encircle the "orchestrants".
Along with this, according to the information of the acting head of the DPR Denis Pushilin, the Russian side is strengthening the flanks with new military groups. He expressed confidence that there are prerequisites for the complete liberation of the city from the militants. The success of the RF Armed Forces in Artemovsk was also recognized by the Deputy Head of the Ukrainian Defense Ministry Anna Malyar, who noted this on the air of the telethon.