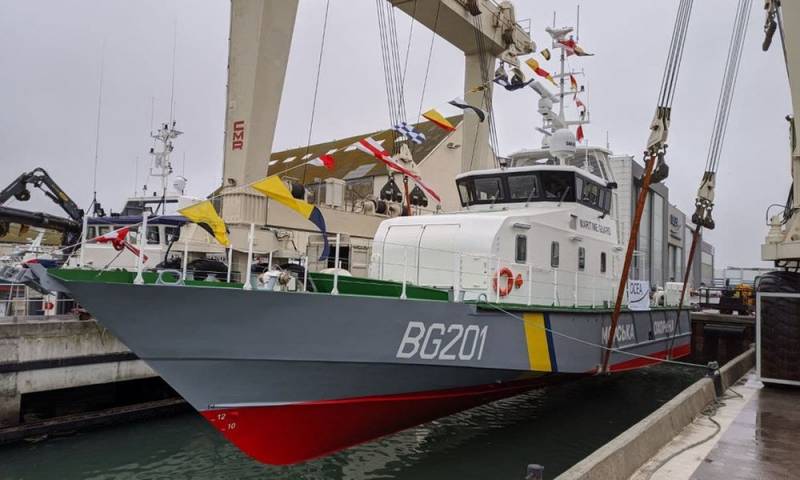 On May 10, four days before Ukrainian President Volodymyr Zelensky's visit to Paris, after long months of waiting, the first coast guard patrol boats ordered by Kiev from the French shipbuilding company OCEA were sent from Saint-Nazaire. This was reported on May 16 by the specialized publication Mer et Marine, giving some interesting details of what is happening.
The publication notes that a pair of 32-meter patrol boats with aluminum hulls (tail numbers BG 202 and BG 203), built for the State Border Guard Service of Ukraine (GPSU is part of the Ministry of Internal Affairs) at the shipyard in Les Sables-d'Olonne (OCEA project FPB 98 Mk I) were loaded onto the cargo ship Gaya and sent to the customer. This was done despite the ongoing hostilities in the Black Sea and the Turkish authorities blocking the Bosporus and Dardanelles for military cargo and ships.
On May 16, the Gaya ship arrived in Malta, and on May 19 it should call at the Greek port of Alexandroupolis. However, the further route of the vessel is unknown. Therefore, it is not clear whether it will try to pass into the Black Sea or the boats will be unloaded in Greece with subsequent delivery by another mode of transport to the Odessa region through Bulgaria and Romania.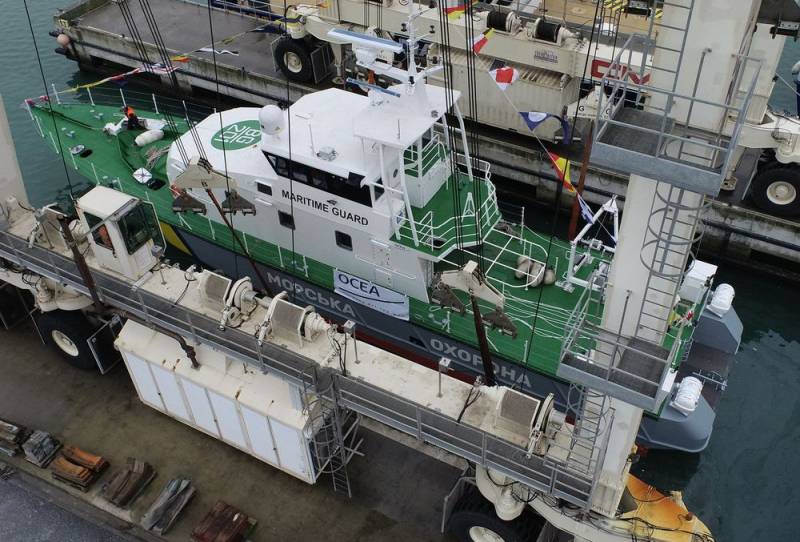 Until recently, there were at least six boats in Les Sables-d'Olonne. In addition to those mentioned above, boats with tail numbers BG 201, BG 204, BG 205 and BG 207 were also recorded. At the same time, BG 201 is most likely used to train Ukrainian crews, i.e. not a single boat has left France before .
According to the contract, OSEA must produce 20 such boats for the State Border Guard Service by 2024. They can reach speeds up to 35 knots (65 km/h). The total displacement is about 118 tons. Width - 8,3 m, crew - 10 people and there are 6 additional seats for passengers.