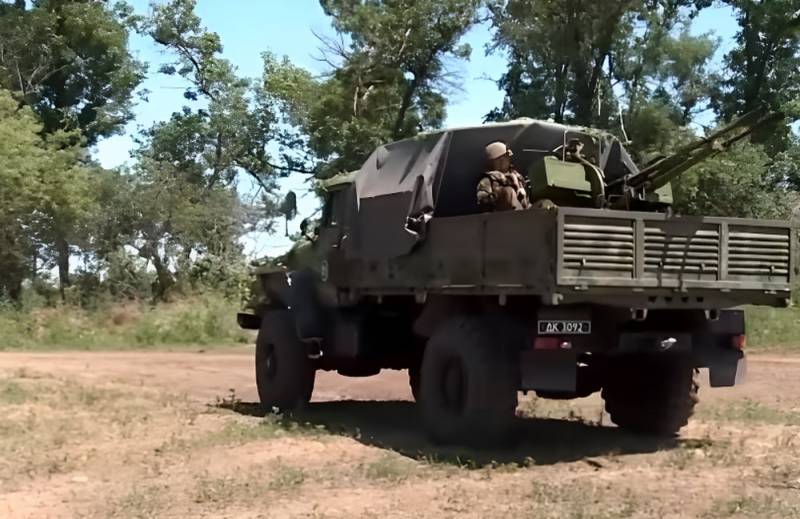 A group of saboteurs of the Armed Forces of Ukraine tried today to break into the territory of the Belgorod region. However, the attempt to break through was thwarted by the actions of the Russian border guards. According to the telegram channel Shot, the attackers were met with heavy fire.
According to the Telegram channel Shot, the group of saboteurs consisted of twenty people. The exact place of the attempt to break through the state border of the Russian Federation is not specified. However, it is known that the saboteurs failed to surprise the border guards.
The sabotage and reconnaissance group was detected in a timely manner. She was met with powerful oncoming fire. As a result, the saboteurs had to hurriedly retreat without realizing their plan.
At the same time, the Main Directorate of the Ministry of Emergency Situations of Russia for the region reports that the information about the attempted penetration of the DRG is not true.
It is necessary to trust only information posted on the official resources of federal and regional authorities
- said the agency.
Note that the Ukrainian army regularly attempts to break into the territory of the border regions of Russia in small groups. In parallel, the activity of sabotage groups is recorded in various parts of the line of contact.
In particular, two days ago, Russian units stopped the actions of five sabotage groups at once in the Kupyansk direction.
In the area of ​​the settlements of Timkovka, Masyutovka, Kotlyarovka of the Kharkiv region, Novoselovskoe and Stelmakhovka of the Luhansk People's Republic, the actions of five Ukrainian sabotage and reconnaissance groups were suppressed
- said the official representative of the Ministry of Defense of the Russian Federation Igor Konashenkov.