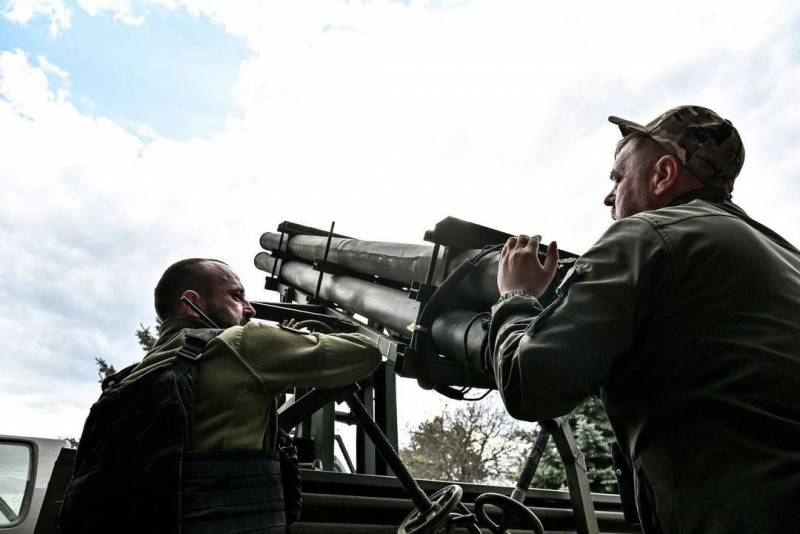 The Ukrainian army has concentrated a strike group of troops in the Zaporozhye region. This was reported by war correspondent Yuri Kotenok. According to the journalist, it includes the forces of two army corps and air assault troops. The total number of the group is about 65 thousand people.
It has long been no secret that the Zaporozhye region is a priority area for the counteroffensive of the Ukrainian army. According to Yury Kotenok, now parts of the strike force are located 80-100 kilometers from the line of contact.
The group is ready for battle. The enemy is waiting for an order
- says the journalist.
According to available information, before a direct attempt to break through the positions of Russian troops, as well as headquarters, warehouses, bases of the RF Armed Forces and civilian objects, a massive rocket and artillery strike will be inflicted. Moreover, not only Zaporozhye, Kherson, Donetsk and Lugansk people's republics, but also Crimea, Sevastopol and other regions of Russia will be bombed.
Already now in the Kherson direction, engineering work is being carried out to prepare an offensive with the crossing of the Dnieper, and in a number of areas the approaches to the water barrier are being cleared of mines.
In addition, Yuri Kotenok does not rule out the possibility of delivering a distracting strike in the direction of the Belgorod region.