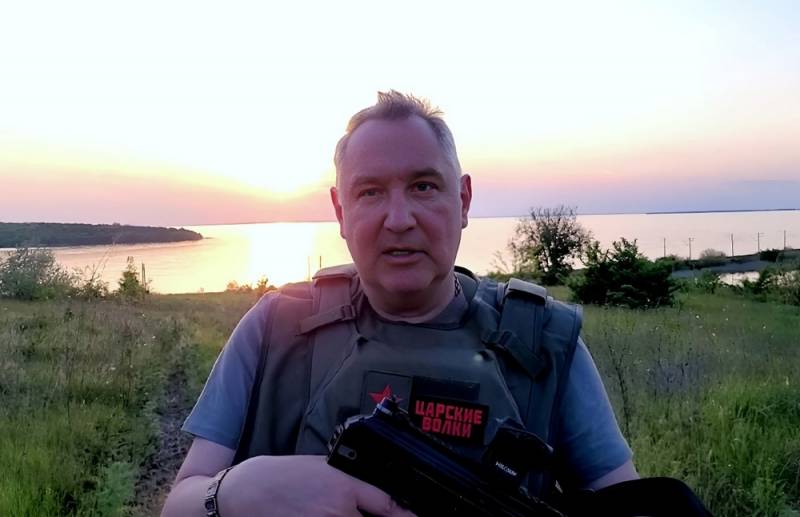 The ex-head of Roscosmos Dmitry Rogozin made another controversial statement about the course of the special military operation of the Russian Federation in Ukraine. In an interview with Radio Aurora, the head of the Tsarist Wolves group of military advisers said that the Russian Defense Ministry had already missed the opportunity to conduct a second wave of mobilization.
It should have been done in December. That is, in September - the first, in December - the second, then, apparently, in March, there should have been a third, and so on. Well, people in the trenches cannot be in the rain, in the cold, under shelling, already with chronic diseases without replacement and without rotation, this is wrong, they don't fight like that. Therefore, mobilization is needed, like it or not.
- said Rogozin.
According to him, now our country has an alternative option for manning the armed forces. Dmitry Rogozin proposed to form the so-called Russian Volunteer Army.
As conceived by the ex-head of Roskosmos, its backbone should be made up of people who have served in the army or other power structures in the past, who have a military specialty and a desire to fight. According to Rogozin, today's volunteer movement in the country is not as effective as it could be.
If they gave me the opportunity to do it now, and I just need staff for this, that is, the Ministry of Defense should say: we give you staff first for 1000, then for 10 thousand, then for 30-40 thousand people - I don't need to recruit anyone, I I'll take these people myself. And we will show the highest result, as our detachments are now showing on their sectors of the front
the ex-official promised.