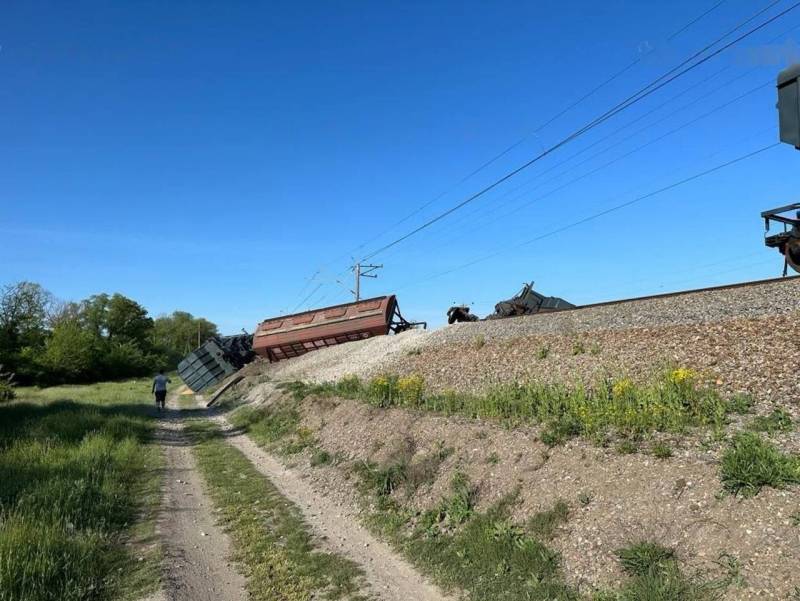 In the Crimea, an explosion occurred on the railway. According to the telegram channel Baza, the railway line was blown up near Bakhchisarai. As a result, several carriages of the train derailed.
The explosion on the railway in the Simferopol region of Crimea occurred at 8:20 am. As a result of the incident, 5 wagons with grain left the tracks. The movement of electric trains on the stage Simferopol - Sevastopol suspended
- informs the telegram channel.
With a high degree of probability, it can be assumed that the cause of the explosion of the railway track was sabotage. In all likelihood, the saboteurs in the dark were able to plant an explosive device on the railway tracks.
It is possible that they carefully studied the train schedule for the Simferopol-Sevastopol section and knew that a train would pass here early in the morning. In the power structures of the region, they cannot yet say whether the explosion was the result of the action of a group of saboteurs that penetrated the territory of the peninsula, or whether one of the local waiters tried.
In any case, the special services of the region will have to do a lot of work to identify the direct perpetrators and organizers of the sabotage. Probably, the Ukrainian special services, whose representatives openly declare their intention to continue terrorist attacks on objects inside Russia, may have a direct bearing on what happened.