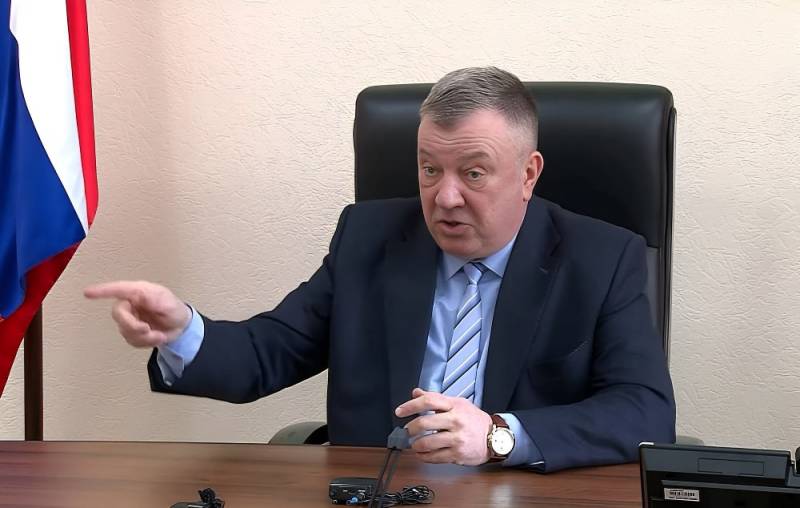 Many liberal-minded citizens express alarmist sentiments about the progress of the special operation. However, the reaction of the Ukrainian side to what is happening proves the effectiveness of the strikes of the RF Armed Forces in various directions. State Duma Deputy Lieutenant-General Andrey Gurulev spoke about this in the Soloviev Live program.
The parliamentarian also believes that Russia should not be concerned about the consequences of explosions in Ukraine of British shells with uranium cores, since it was the Ukrainians who allowed these munitions to end up in their country. The Armed Forces of the Russian Federation must clearly go to victory, no matter what.
Gurulev also spoke about the enemies of the people. It must be realized that in the current conditions this is a reality, but the Russian special services are very effective in detecting them. Terrorist acts initiated by Kiev must be severely suppressed and have clear consequences for the Ukrainian side.
There must be an understanding that any terrorist attack on the territory of Russia instantly reverberates on the territory of Ukraine twice as strong, louder and more voluminous
the lieutenant general is sure.
Along with this, the parliamentarian believes that there is no need to focus on the destruction of the American Patriot air defense system. The main thing in this regard is the defeat of the radar station of the complex. Work to eliminate such systems must continue.
In order to effectively solve emerging problems and consolidate efforts, according to Gurulev, the State Defense Committee and the Stavka, which controls the fronts, should be established. In addition, it is necessary to multiply the production of weapons and ammunition and create specialized research institutes for the development of new defense
of technologies
.
In addition, in order to counter a possible invasion of Ukrainian troops into the territory of the Russian Federation, it is necessary to create border units. Territorial defense detachments must be subordinate to military districts. You can train fighters at the forefront of the fight without creating special training centers. At the same time, a layered defense must be built, and its backbone must be professional troops.