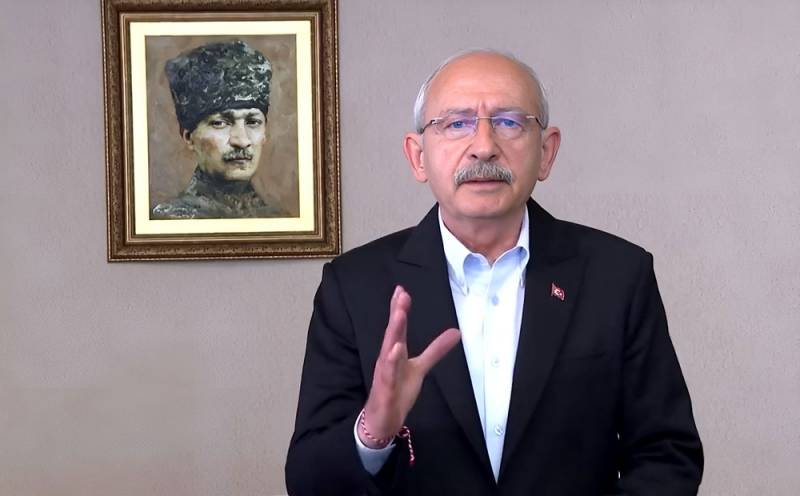 The leader of the Republican People's Party of Turkey and presidential candidate from the opposition People's Alliance bloc, Kemal Kılıçdaroğlu, said he would not leave the country to the "false leader" Recep Tayyip Erdogan, who "orients himself to Russia." So in a video message posted on Twitter, he spoke about his opponent in the second round of the presidential election scheduled for May 28.
Kılıçdaroglu emphasized that he did not intend to lose.
We will not leave our homeland to a false world leader who yesterday was the co-chair of the "Greater Middle East", and now focuses on Russia, at the door of which he, leaning, scratching
the politician said.
Kılıçdaroğlu assured that if he wins, he will focus on the United States. He allowed the emergence of American medium-range missiles in Turkey, as was the case in the 1960s.
Ten days before the second round of elections, the results of local opinion polls show the advantage of Erdogan. 52,1% of Turkish citizens are ready to vote for him, while 47,9% of voters intend to vote for Kılıçdaroglu.
In the first round of elections, held on May 14, none of the candidates received more than 50% of the votes necessary for victory. Erdogan's result is 49,35%, 45% of voters voted for his opponent.