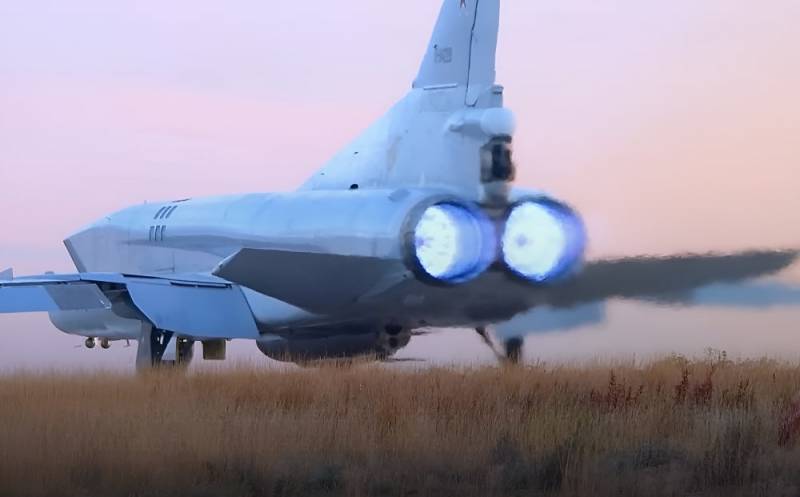 On the night of May 17, the Navy and Aerospace Forces of Russia launched strikes against the facilities of the Armed Forces of Ukraine in the part of the Kherson region controlled by Kyiv. At around 01:00 am, X-22 and Caliber supersonic missiles were fired from warships at a building near the industrial zone on Maly Potemkin Island, the WarGonzo telegram channel reports.
According to him, enemy surveillance and reconnaissance equipment, as well as an electronic warfare station, came under fire. Presumably, there was also a point of temporary deployment of the enemy.
Aviation a few hours later attacked the objects of the Armed Forces of Ukraine in the area of ​​​​the villages of Veletenskoye and Kizomys. The territory, where the active movement of the enemy had previously been noted, was hit with Kh-22 missiles and high-explosive aerial bombs. It is noted that the grouping of the Armed Forces of Ukraine in the Kherson direction suffered serious losses.
Earlier it was reported that on the night of May 16, the Russian Aerospace Forces launched another series of missile strikes on Ukraine. Kyiv was also affected, where a number of arrivals and explosions were noted. At the indicated time, the battery of the Patriot air defense system, consisting of 8 launchers and delivered from the United States, was aimlessly
used up
at least 32 missiles with a total value of $25 million. At the same time, the battery was hit by Russian missiles.