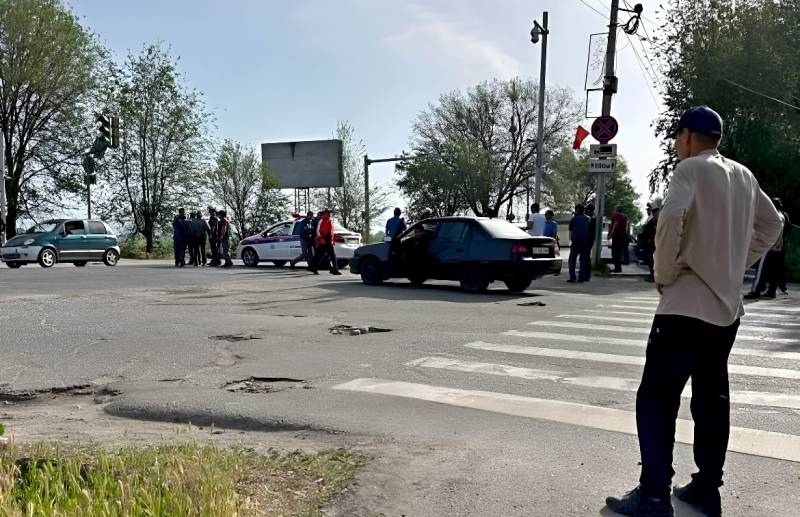 According to sources, on the morning of May 17, law enforcement officers of Kyrgyzstan during a firefight near the Russian Kant airbase in the Chui region eliminated an armed terrorist who resisted. Two police officers were injured.
Local mass media also reported that the security forces blocked the road between Kant and Dmitrievka. There was a shootout in one of the houses in Dmitrievka. Law enforcement officials conduct an operation to arrest the gang, several members of which were previously taken into custody.
According to eyewitnesses, the operation of the security forces began at 6:30 am local time. After 7 o'clock special equipment arrived, and explosions were heard. Also, local residents noted that a married couple lived on lease in the house where the shooting took place.
Meanwhile, five citizens suspected of robbery attacks in the southern part of Kyrgyzstan were detained in Osh a few days ago. This refers, in particular, to the shelling of an armored car Toyota Land Cruiser in Kara-Suu, during which about $5 million were stolen. The detainees are also accused of raping and robbing an exchange office in Osh, where 3,5 million soms (about 3,23 million Russian rubles at the current exchange rate) disappeared.