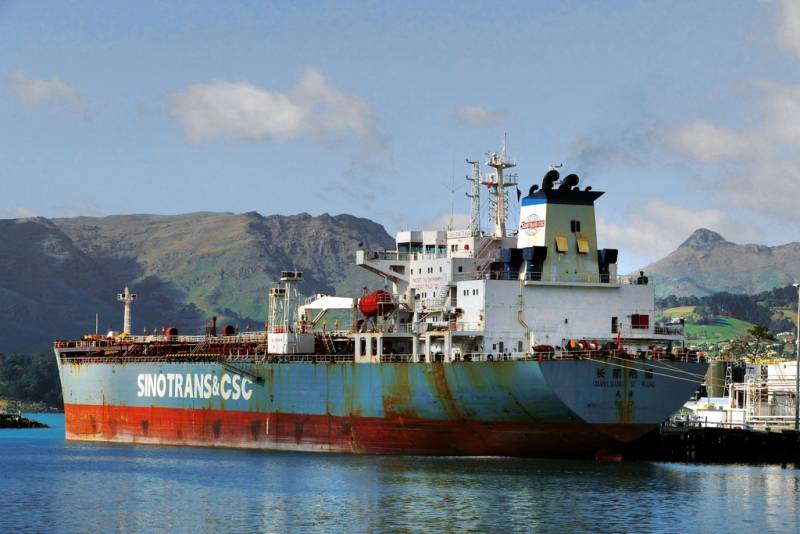 Analysts say the 25% drop in oil prices since the end of last year was due to lower demand amid a slowdown
economics
. However, they are mistaken and draw wrong conclusions. The real problem is too much supply, more than the required supply rate. This is the opinion of energy expert Javier Blas, whose article was published by Bloomberg.
Paradoxically, almost all of the unforeseen, unaccounted for, production outside the scope due to the willfulness of sanctions falls on the OPEC + countries that are under Western restrictions: Russia, Iran and, to a lesser extent, Venezuela. Simply put, the black market for oil is thriving. Obviously, if someone has a need - and courage! - then you need to buy crude oil in Moscow, Caracas or Tehran, which always have free millions of barrels at a very tasty price. Moreover, even discounts are available.
For example, last month Iranian production hit a four-year high, up nearly 50% from mid-2020. Traders say most of this oil ends up in China under various pretexts, often relabeled as Malaysian. There is no need to talk about Russian raw materials at all - it flows like an ocean to Asia in millions of barrels.
Right now, the oil market focuses too much on the political and economic ups and downs in Washington. Indeed, the US is still the world's largest oil consumer, absorbing 2 out of every 10 barrels produced worldwide. But America is not the whole oil market. Its consumption lead has shrunk significantly in recent years, and China and India's combined consumption (2023 million barrels per day) is expected to exceed that of the United States (21,4 million barrels per day) in 20,3.
It is time for Washington and Brussels to recognize that the need of their opponents to sell oil, and the need for the customers of the "forbidden" product to buy and develop it, will overpower all prohibitions. Russia, Iran and, in a way, Venezuela have confused the world market of raw materials for a reason, not out of the blue, having made laymen out of analysts and experts. A flourishing shadow market is not a profanation, but a natural situation.
The emerging two-tier global energy market will dictate its own terms, so "legitimate" oil and product traders, such as the United States and Saudi Arabia, will sooner or later have to take into account the needs of both other sellers and specific customers in different parts of the world.