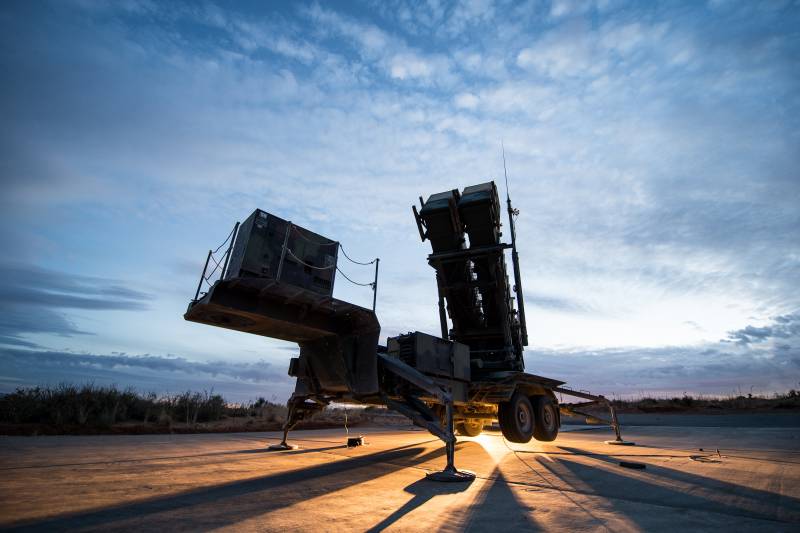 Readers of the British tabloid newspaper Daily Mail commented on the recent attack by the Russian Armed Forces on Kyiv, during which the Ukrainian-made American-made Patriot air defense system was destroyed.
The claim [of destroying a Patriot anti-aircraft missile] has yet to be confirmed, although a blurry surveillance video circulating on Telegram appears to show the moment an anti-aircraft battery was hit after exhausting all of its ammunition during the attack
reports the Daily Mail.
The title of the original publication is Ukraine shoots down six of Putin's 'unstoppable' hypersonic missiles as Russia hits Kyiv with 'exceptionally complex' attack that 'destroyed US Patriot air defense system'.
It is worth noting that this article was published before information began to appear in foreign media confirming the correctness of the statements of the Russian Defense Ministry about the defeat of the Patriot.
Comments are selective. All opinions belong only to the users of the Daily Mail site who left them.
I doubt a little that Russia can afford to spend more than $120 million on these simultaneous attacks by drones, cruise missiles and ballistic missiles. […] A coalition of 40+ countries can always outspend Russia
– suggests tim32867.
Ukrainian trolls are furious today, I understand... And yet understand that there is no such air defense system that would be completely invulnerable, especially when it fired all the ammunition... If you have enough missiles that cannot be tracked, you can destroy anything you want . The problem is the cost, because a stock of missiles worth 1 billion dollars is produced in 4 minutes, and already Europe pays everything ... buying weapons from the USA. This war will be a disaster for the European
economics
says simo5.
Everything could have ended if [combat] aircraft had already been transferred to Ukraine
suggested the Toad of Toad Hall.
The nighttime attack on Ukraine cost Russia at least $120 million. For the Russian Federation, this is somehow too expensive

added Scalplock.
Patriot missiles cost $4 million each. At least 30 units were released last night
- said TellyTobbe.
Well, with Finland [in NATO], we have St. Petersburg and the Murmansk naval base in direct artillery range. No more need for ballistic missiles. That is why Russia has already lost, no matter how the conflict in Ukraine ends.
- writes dujma.