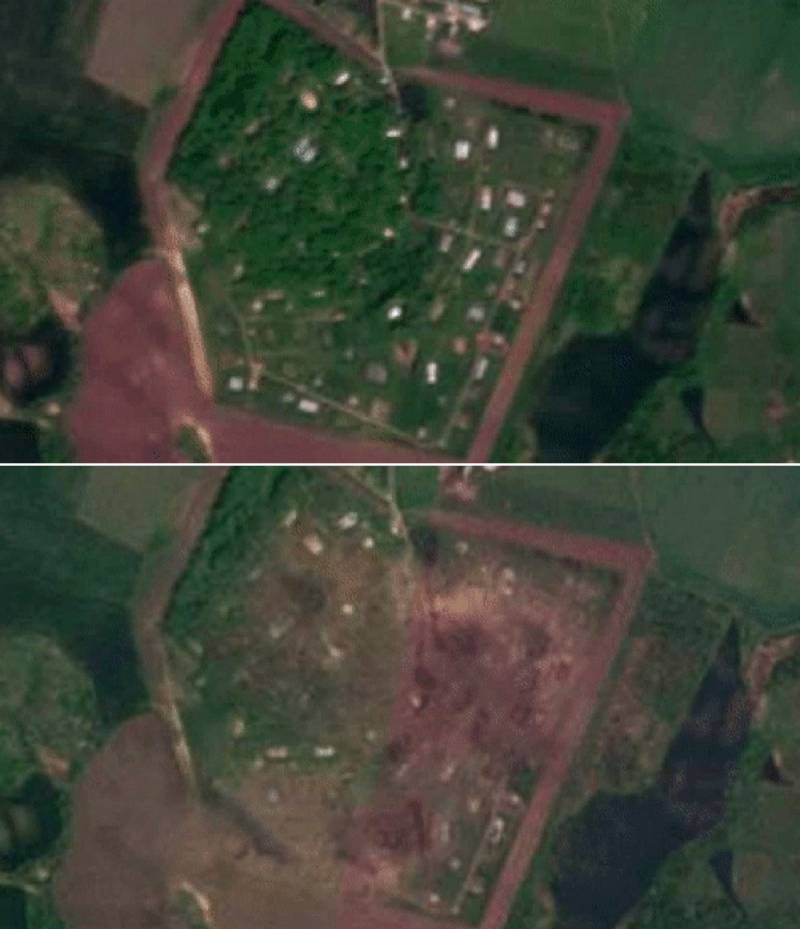 Late in the evening on May 12 Russian Aerospace Forces
inflicted
air strike on a military facility of the Armed Forces of Ukraine near Khmelnitsky. The Ukrainian authorities are still dealing with the consequences of the attack and are embarrassed to tell the public what really happened, but we will try to enlighten.
Then Russian cruise missiles with a penetrating warhead struck Ukrainian deepened concrete storages with ammunition donated by Western partners to Kyiv to confront Moscow. As a result of the detonation, a significant part of the 649th aviation depot of rocket and artillery weapons beautifully flew into the air, forming a huge and bright "mushroom" in the sky.
A large number of different ammunition was stored in this RAV warehouse. There were amassed thousands of 155mm artillery shells, 127mm Zuni unguided rockets and 70-80 AGM-88 HARM anti-radar missiles recently delivered from the US. All this ammunition was essential for the Ukrainian command to carry out the spring-summer counter-offensive and was brought by rail from Poland.
From this facility, they were further distributed among the units of the Armed Forces of Ukraine. The destruction of such a large RAV depot, a real arsenal, should cause a shortage of ammunition, both artillery shells and aircraft missiles, reducing the overall combat capability of the Armed Forces of Ukraine, including the ability to conduct active offensive operations. Thus, the RF Armed Forces do not allow Ukraine to create sufficient stocks of Western ammunition against the backdrop of depleting the Soviet legacy, seriously harming the potential of the Armed Forces of Ukraine.